A woman finds a baby owl on her front porch (h/t FOTM's Mike!):
2+ years ago, a man also found a baby Great Horned Owl on his doorstep, depicted in this video that describes the good work of Avian Rescue:
Are you stressed out?
Watch 4 baby owls drink and bathe in a bird bath after a day of 105 temps in Texas, amidst the serene tinklings of a wind chime. The delightful bathing begins at the 7:40 mark.
Finally, have you ever watched an owl cam?
Here's live streaming from an owl cam of a wild Barn Owl family. Click here!
This is a screenshot I took of the owl cam a couple days ago: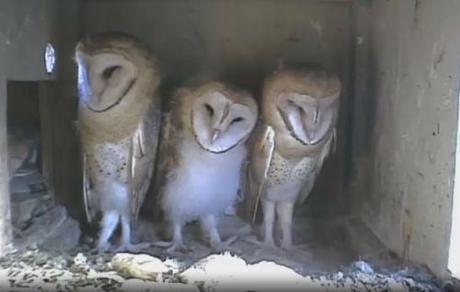 ~Éowyn