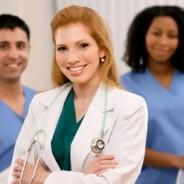 Choosing the proper health insurance plan is a huge decision for most families.
To choose an individual health insurance plan, that perfectly suits your financial allowance and your level of health risk, it's essential you know what all features to look for when buying one.  The best health insurance plan can both save you thousands of dollars and keep you from having to skimp on care when you are sick.
Most employees can sign up for health insurance through work. Those who do not have an employer-based option can find plans through affinity groups like unions and membership associations for artists or even the self-employed for example or choose to purchase an individual or family health plan.
Taking into consideration the exorbitant bills medical practitioners and hospitals charge for treatment, it's essential that certain has an individual health insurance plan that can effectively cover a substantial part of these expenses.
There are a number of individual health insurance products varying in the facilities and amount of coverage they offer. Here are some tips on how choosing individual health insurance plans, customized to your own requirements.
Choose a Health Insurance Plan
Sign on with the health insurance supplied by your employer: It is likely to function as the cheapest option you can find. Your employer's carrier might have more than one option for you to choose from. If you are self-employed or if your company doesn't offer insurance, you will need to search for your own

health insurance

.
Assess your requirements, taking into account your current use of health care as well as your medical expenses for the near future, and choose what services are most important for you and your family. Ask about dependents' coverage. Factor in what you can afford to spend on monthly premiums and co-payments. If you are single and healthy, your health plan needs can be really different from those of a family with three young kids.

Health Insurance Plan
Compare benefits and coverage of key things like monthly premiums, deductibles, co-payments, co-insurance rates, costs for seeing out-of-network providers, preventive care, physical exams, immunizations and so on. Other services that are of great interest to your family could include fertility services, mental health coverage, nursing care and long-term care.
Ask plenty of questions: Are your current providers thing about this plan? Do you need referrals for specialist visits? How easy could it be to change doctors? What hospitals and facilities do you need as part of the plan? What are the procedures to have emergency room treatment approved?
Find out if benefits are restricted for preexisting conditions, or you have to wait for a period of time before you're fully covered. Some plans may completely exclude coverage of preexisting conditions.
Research whether there's a fair appeals process available when the company denies treatment, and if these appeals are reviewed by another, independent agency. Is there a high turnover rate among doctors within the plan? Check if the National Committee for Quality Assurance accredits the plan; the Pacific Business Group on Health also provides information on health plans.
Pick a plan that best feels like a fit and priorities based on thorough research. Read all materials and call the health plan representative or conduct Research to get any information you're missing. Discuss pre-existing conditions and flexspending plans prior to making a decision.
Investigate long-term care insurance. The rising price of health care and elderly care can demolish your savings if you're incapacitated for long. The best time for you to buy it is when you hit your 40s.