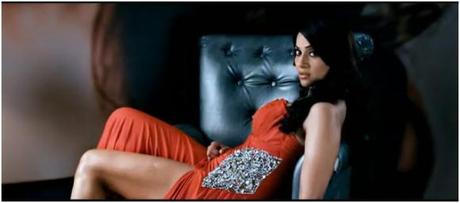 Vishesh Films and Fox Star Studios have released the theatrical trailer for the romantic horror film Raaz 3. The film is directed by Vikram Bhatt and scripted by Shagufta Rafique. The project is produced by Mahesh Bhatt and Mukesh Bhatt.
Raaz 3, a romantic-horror-thriller film is a sequel to Raaz- The Mystery Continues and it stars Bipasha Basu, Emraan Hashmi and Esha Gupta. Jacqueline Fernandez and Niharika Bhatnagar will be seen in cameo appearances.
Here's the trailer for Raaz 3, which aims to hit theatres on September 7th, 2012.

Summary:
Raaz 3 is set against the backdrop of the glitz, lights, glamour and back-stabbing cruelty of the entertainment world; a fading movie diva Shanaya (Portrayed by Bipasha Basu) turns to black magic to thwart an upstart young starlet Sanjana (Portrayed by Esha Gupta) on her way to usurp the position Shanaya once held. Sanjana ruthlessly turns against the girl, using her lover Aditya (Portrayed by Emraan Hashmi), a man who owes her his career, as a pawn. Things go awry when Aditya falls in love with the Sanjana despite himself and avows to protect her against the evil that is consuming all of them.