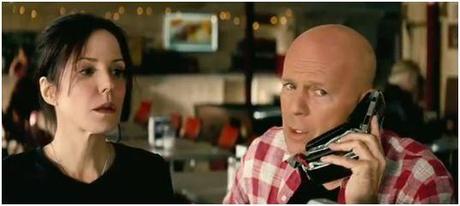 Summit Entertainment has released the first trailer for the action-comedy film RED 2. The project is directed by Dean Parisot (Fun with Dick and Jane, Galaxy Quest) and scripted by Jon Hoeber and Erich Hoeber. It is produced by Lorenzo di Bonaventura.
REd 2 is a sequel to the 2010 film RED and is based on comic book series of the same name by Cully Hamner and Warren Ellis.
The star casts include Bruce Willis, John Malkovich, Anthony Hopkins, Mary-Louise Parker, Helen Mirren, Byung Hun Lee, Catherine Zeta-Jones, Brian Cox, Neal McDonough and it aims to hit theatres on August 2nd, 2013.
Hit the video to watch the trailer for RED 2.

Plot:
 In RED 2, the high-octane action-comedy sequel to the worldwide sleeper hit, retired black-ops CIA agent Frank Moses reunites his unlikely team of elite operatives for a global quest to track down a missing portable nuclear device. To succeed, they will need to survive an army of relentless assassins, ruthless terrorists and power-crazed government officials, all eager to get their hands on the next-generation weapon. The mission takes Frank and his motley crew to Paris, London and Moscow. Out gunned and out manned, they have only their cunning wits, their old-school skills, and each other to rely on as they try to save the world—and stay alive in the process.