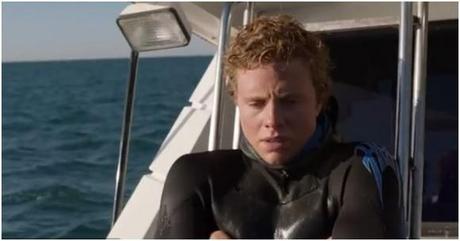 20th Century Fox has released the first official trailer for the biographical film Chasing Mavericks. The film is directed by Curtis Hanson (Bad Influence, The River Wild, L.A. Confidential, Lucky) and scripted by Brandon Hooper and Kario Salem.
The movie is based on the true story of surfing icon Jay Moriarty and it stars Jonny Weston, Gerard Butler, Abigail Spencer, Taylor Handley and Elisabeth Shue.
Here's the trailer for Chasing Mavericks, which hit theatres on October 26th, 2012.
Summary:
Based on the inspirational true story of surfing icon Jay Moriarty, "Chasing Mavericks" tells the story of a young man's quest to surf Northern California's most dangerous wave, and the local legend who takes him under his wing. What begins as a mentorship turns into a unique lifelong bond, as the two unlikely friends discover that there is nothing more powerful than pushing your limits and chasing a nearly impossible dream.