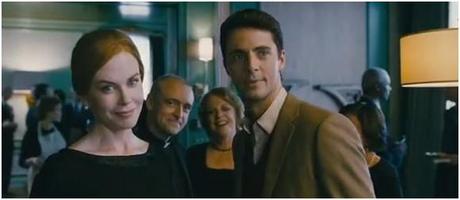 Fox Searchlight Pictures has released the first trailer for the thriller film Stoker. The project is directed by South Korean film director Park Chan-wook (Joint Security Area, Oldboy, Sympathy for Lady Vengeance) and scripted by Wentworth Miller. It is produced by Ridley Scott, Tony Scott and Michael Costigan.
The music for the film is given by Clint Mansell.
The thriller drama movie stars Nicole Kidman, Mia Wasikowska, Matthew Goode, Jacki Weaver, Dermot Mulroney, Alden Ehrenreich and Lucas Till. 
Chan-wook's Stoker aims to hit theatres on 1st March, 2013.
The trailer is featured on Screenrant & Gossip Center.
Hit the video to watch the trailer.

Summary:
After India's (Portrayed by Mia Wasikowska) father dies, her Uncle Charlie (Portrayed by Matthew Goode), who she never knew existed, comes to live with her and her unstable mother (Portrayed by Nicole Kidman). She comes to suspect this mysterious, charming man has ulterior motives and becomes increasingly infatuated with him.