ChristianNews
Prince Harry and Meghan Markle share how Harry proposed in their first interview.
Meghan Markle revealed that she immediately said "Yes!" when Prince Harry asked her to marry him while the couple was roasting chicken.
The couple shared that they first met on a blind date after being set up by a female friend.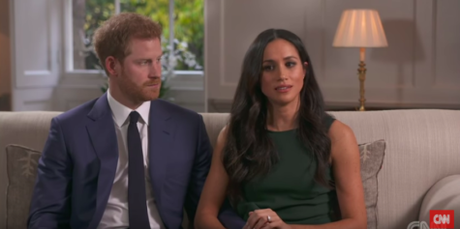 Four weeks after they met, Harry persuaded Meghan to join him on a five-day break in Botswana. He said: 'We camped out with each other under the stars… which was absolutely fantastic.'
During the interview Meghan is asked about her ethnicity.  The future Princess made it clear that she's proud of who she is and where she comes from.
Meghan is also asked about giving up her career to marry the Prince, and Meghan revealed that she doesn't see it as giving anything up, but a change.
Watching this interview, Meghan is ready to prepared to join the British Monarchy.
Check out the full interview below: