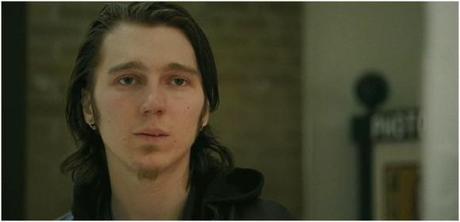 Tribeca Film has premiered the trailer for the drama film For Ellen. The project is directed and scripted by So Yong Kim (Treeless Mountainand In Between Days) and it stars Paul Dano, Jon Heder, Jena Malone, Shaylena Mandigo and Margarita Levieva.
The movie was officially selected for 2012 SUNDANCE FILM FESTIVAL.
Here's the trailer for For Ellen, which aims to hit theatres on September 5th, 2012.

Plot Summary:
Aspiring rock star Joby Taylor (Played by Paul Dano) has wanted nothing more than to "make it," having flirted with fame but never crossed over into true success. In the midst of a low period in his life, he agrees to sign divorce papers with his estranged wife (Played by Margarita Levieva) in order to see money from the sale of their home, only to discover that by signing the papers, he will forfeit all custody of his six-year-old daughter, Ellen (Played by newcomer Shaylena Mandigo). With a good-natured lawyer (Played by Jon Heder) unable to make headway in reversing the decision, and a girlfriend (Played by Jena Malone) that represents an era of his life that he might be ready to graduate from, Joby negotiates a visit with his daughter to explore whether he is able to walk away from his child, and whether it might be too late for reconciliation.