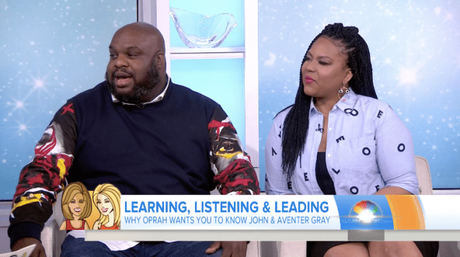 Pastor John Gray and his awesome wife Aventer Gray were on NBC's The Today Show with Kathie Lee Gifford, and Hoda Kotb to discuss season 2 of their reality show 'Book of John Gray' which premieres Tuesday night on OWN.
A couple of takeaways from Pastor Gray's interview with Katie and Hoda: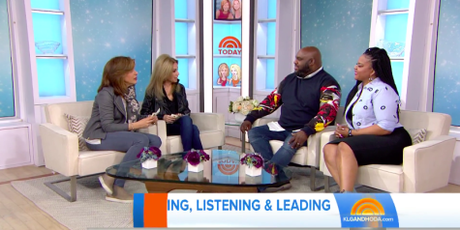 When Kathie Lee Gifford elaborated on the word "secular," Pastor Gray shared that secular to him is a word that some church people use for things they don't understand.
Hoda asks Aventer about the families big move from Houston, Texas to Greenville, South Carolina (Pastor Gray is transitioning from associate pastor of Joel Osteen's Lakewood Church to  the new Senior Pastor of Redemption Church, you can read about that HERE), anyway, Aventer talks about the pressure of packing up everything and moving away with small school age children.  She assures the show hosts that it was a God move and the couple shares that they'll always be in relationship with Pastor Joel Osteen and Victoria Osteen.