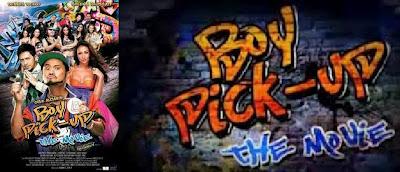 Why do producers throwing away their time and expense on worthless ideas? I think Boy Pick Up the Movie will be good movie to watch and it is cost worth for watching it in the big screen. The movie will rule the month scheduled movie for sure. So, for this year, the Philippine movie industry will make another blockbuster hit film in a comedy world. I hope we can enjoy a lot and make more fun while watching the movie "Boy Pick Up" by Ogie Alcasid.
Unfortunately we have another film which was inspired by series of gags from a Gag show's segment called "Boy Pick Up" in Buggle Gang from GMA network. Just like its roundabout forerunner (Yaya and Angeline Spoiled Brat The Movie), Boy Pick Up the Movie is planned to become a film when not criticized, will only result to more productions of shameless comedies sometime soon.
Because i might have been a lot more relaxing by stating GMA Film's first effort on creating a film out of Bubble Gang's segment, Yaya and Angelina, has been so-so. The idea doesn't feel correct whenever you're about to think that the Philippine Cinema is moving forward. The existence of something that is as tacky, corny and as cliched as 'Pickup lines' will only slow down any actual improvement in our theater.
The said movie will proudly presented by GMA Films and Regal Entertainment and it is called "Boy Pick Up the Movie" starred by Dennis Trillo, Solenn Heussaff, and Ogie Alcasid.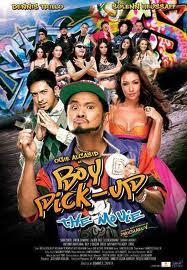 We are the first person to acknowledge that this is geared towards Boy PickUp fans. The fans by themselves won't manage to save the film even though and so as my text. But 2 different people can do by Ogie Alcasid and the Director. Should the character offers a unforgettable performance then critics could possibly let this one pass by just like the Spoiled Brat movie. Second is the director, Dominic Zapata, who has to truly figure out the storyline and make each pick up line worthy of quoting. I'd like to include that the producers should put more time and energy when discovering film ideas! Ideas which will didn't spark out of 280,552 facebook prefers.
So, what are you waiting for? Are you going to select this movie on June 6? Don't forget to watch Boy Pick Up the Movie in the big screen or cinema this June 2012.