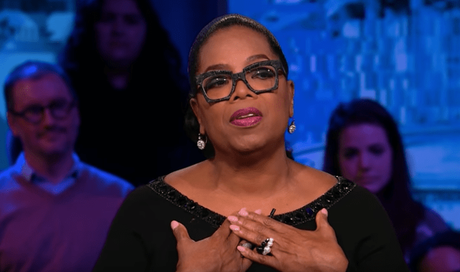 Oprah was on CNN's  The Van Jones Show Sunday, where she shared some of her wisdom on how not to be consumed by the negative that's going on in the world.
Jones got real with Oprah, and shared how just like her Wrinkle In Time character, Mrs. Which, he tries to be a warrior of the light, but each morning when he wakes up and looks at his phone, he starts freaking out.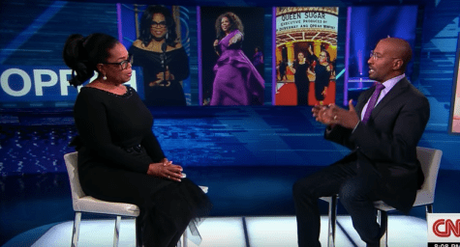 Oprah told Jones that he needs to put his phone down, and shared that the first thing she does in the morning is say,"Thank You!"
"I wake up in the morning, and the first thing I say is thank you," the media mogul said to an applause from the audience.
Oprah continued,
"Even before I'm awake, even before my eyes are fully open, I say thank you.  I can feel the gratitude like whew, I'm still here."
Some other pieces of wisdom Lady O shared:
Stop feeding ourselves on the negativity, stay in the light

Darkness is spreading so fast these days, we must become a warrior of the light

Don't give your energy to the other side