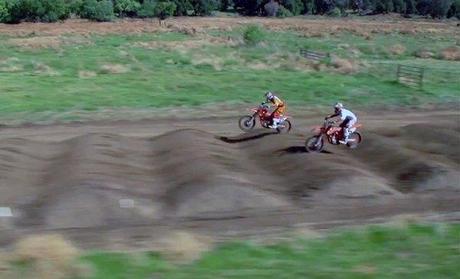 Excitebike was one of the first and the most popular games that managed to bring a whole new level of gaming experience to old-school Nintendo gamers back in the 80′s. This game was the main reason I fell in love with motorbikes and especially motocross in the first place. Now you can imagine how I reacted when I saw this video of Red Bull riders racing on a 1/2 mile rhythm track that has been made inspired by the Excitebike game.
Two riders run on this straight track at Red Bull Straight Rhythm, which includes all kinds of bumps and obstacles of various sizes. The video was pretty fun to watch considering I'm a huge fan of retro games and I certainly enjoyed it, even though they raced on the track going in the wrong direction.
Read Also: Watch: Ken Block Burning Rubber in New Gymkhana SIX Video
Check out the video and refresh some good old memories.
[Source: AutoBlog / YouTube]
(All the images, trademarks, logo's shown on this post are the property of their respective owners)
Follow @nrjperera - Roshan Jerad Perera