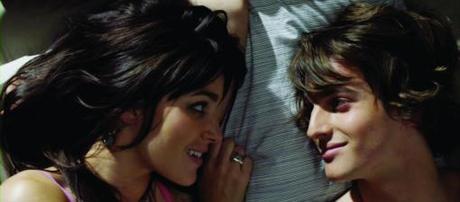 Tonight at 11PM EST, right after the VMAs on MTV, you can catch the pilot episode of a brand new scripted series entitled "I Just Want My Pants Back".  You see, for the past month and a half I've been working as a music coordinator on this series, helping select and license music (among various other things).  Music supervisor duties for the show are tasked by the legendary Nic Harcourt.
"I Just Want My Pants Back" is about four friends, fresh out of college, living right in my neighborhood of Greenpoint, Brooklyn.  The show is highly music intensive and features some of my favorite bands (Pepper Rabbit being one of them).  In addition to that, Wavves is acting as guest composer for the entire series and will be premiering their brand new track, "I Wanna Meet Dave Grohl" during the pilot tonight.
Watch the pilot tonight, pay close attention to the music, and head over to MTV's Soundtrack blog to find out more about each band in the show.  For now, you can watch the trailer for the show courtesy of EW.com.
From MTV: MTV's new scripted comedy series, "I Just Want My Pants Back," follows series lead 'Jason Strider,' played by up-and-coming actor Peter Vack, and his friends as they navigate the minefield of their post-collegiate years.   From acclaimed director and executive producer Doug Liman (Mr. and Mrs. Smith, Swingers, Go, Bourne Identity) and based upon David J. Rosen's critically acclaimed novel of the same name, the series will feature 12 half-hour episodes.   Production began July 2011 in Brooklyn, New York.  The pilot episode will air as a special sneak peek immediately following the 2011 Video Music Awards, on August 28 at 11p.m. ET.  The series will officially debut on MTV in early 2012.