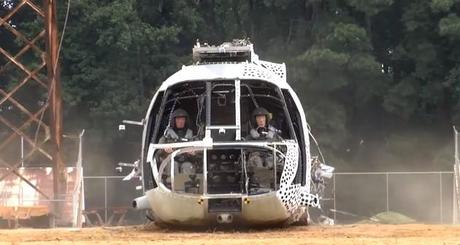 What better way to test the security equipment of a helicopter than to smash it on the ground. NASA came up with this brilliant idea to test the durability of this new helicopter, Marine CH-46E Sea Knight by filling it with a couple of crash dummies and taking it 30-feet up in the air just to drop it back down to see what happens.
"We designed this test to simulate a severe but survivable crash under both civilian and military requirements. It was amazingly complicated with all the dummies, cameras, instrumentation and the collaborators, but it went well," NASA lead test engineer Martin Annett said in a blog post.
Whether you like science stuff or not, a helicopter smashing down on the ground at 30 mph is definitely a fun thing to watch. Check it out in the video after the break.

(All the images, trademarks, logo's shown on this post are the property of their respective owners)
Roshan Jerad Perera