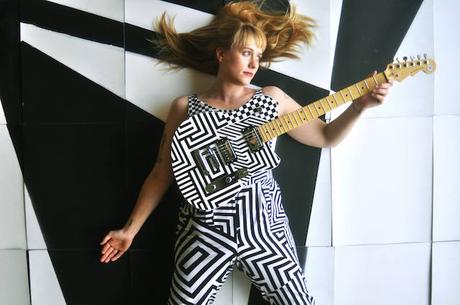 Flock of Dimes, the solo project of Wye Oak's Jenn Wasner, debuted last year with the If You See Me, Say Yes LP. Now we finally have a visual to accompany the standout track "Everything Is Happening Today" – and it's just as lush and trippy as the album art. As the title might allude, there's a lot going on – the synth-laced track fits nicely into the video's framework of wild patterns and dizzying motion without drawing attention away from the centerpiece of Wasner's boldly resonant vocals.
Flock of Dimes is Wasner's first truly solo endeavor – assuming full creative control over the writing, performance, and production – and the focus of the Endless Endless-designed video is firmly on her. But as Wasner shared, the video almost wasn't released at all, she was hesitant to reveal its unabashed positivity after being devastated by last fall's election results. Months later, the video's kaleidoscopic joy feels not out-of-place, but refreshing – a "little nugget of visual escapism," as Wasner writes. Wasner dedicates the video to She Should Run, an organization that supports and encourages women to enter public leadership roles.   
Check out the video above, and the entire album here.