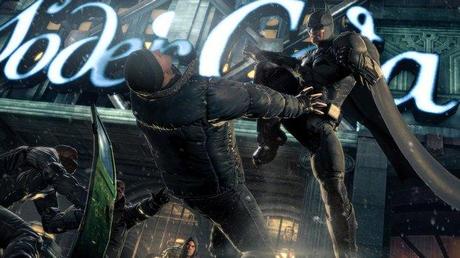 If there's one thing that I can never get tired of, is watching Batman roam around in the streets of Gotham city beating up bad guys and stopping evil plans of his villains. That's what's exactly this video offers. Latest extended trailer released for the upcoming game,  Batman: Arkham Origins has 17-minutes of gameplay footage detailing Batman's new fighting moves, how he plans his missions and many more.
Producer Ben Mattes and Gameplay Director Michael McIntyre takes Batman in a mission explaining how things works in this awesome video game. These guys shows how the game environment looks from a city skyline view and also tells us how to take out bad guys in stealth mode as well as fighting them face to face, dozens at a time.
Batman: Arkham Origins is heading out for PS4, Xbox 360, Wii U on October 25th. PC version will be released later.
Check out the video for the awesome action.


(All the images, trademarks, logo's shown on this post are the property of their respective owners)
Follow @nrjperera - Roshan Jerad Perera