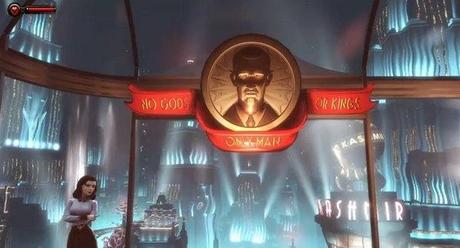 Irrational Games has released a new gameplay video for its' upcoming new downloadable content pack for Bioshock Infinite, "Burial at Sea." New DLC will take you back to the good old Rapture and this video covers the first five minutes of the "Burial at Sea." If you still can't get enough of Bioshock (like me) then this is a must have DLC. Especially when you get to revisit old memories.
You may also like: Gorgeous Gameplay Trailer for Upcoming Shooter 'Destiny'
"Come back to Rapture in a story that finds Booker and Elizabeth on the eve of the underwater city's fall from grace. Get a taste of Rapture in its full glory, almost entirely built from scratch in the BioShock Infinite engine," wrote Irrational Games in the video description.
Burial at Sea will be available in this Holiday season for $15. Check out the video and be aware of the spoilers.
[Via: Kotaku / YouTube]
(All the images, trademarks, logo's shown on this post are the property of their respective owners)
Follow @nrjperera - Roshan Jerad Perera