Having an asian background and growing up with my grandma and mom constantly cooking wonderful asian style meals, I often get a hankering for a taste of home. But with most my family on the otherside of the world I can't just pop home for a bite to eat, so I've learnt how to cook many of my favorite dishes.
Wantons are one of them, as they are very versatile, and can be added to soup, a noodle dish or fried. I love making foods from scratch, as you know exactly what ingredients are added and how much effort and love is included. In our age of fast foods and ready meals, it's important to not loose sight of where our food comes from and how it's made. I always buy organic and locally where possible and try to use fresh healthy produce as you can taste and feel the difference.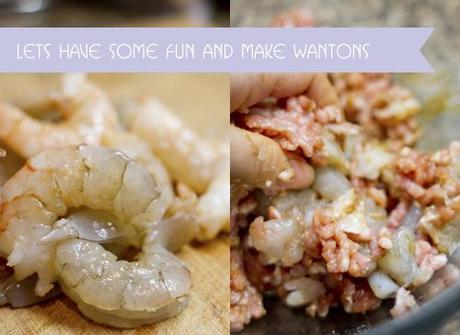 Here's my perfect wanton step-by-step guide, so create and love the food you make...