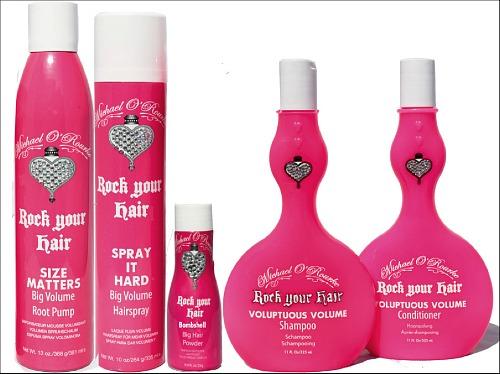 Calling all volume-seeking hair enthusiasts! Allow me to introduce you to Rock Your Hair. I'll admit, the name alone sucked me in (I mean, who doesn't want big-volume, rockstar-esque hair?)…but the packaging was the cincher. Rhinestone-encrusted hair products? Yes, please!
The line is an exstensive one from hairspray to shampoos & conditioners to hairspray to hair powder, and while the entire line rocks (pun intended), the Spray It Hard Hairspray and Bombshell Big Hair Powder are my favorites. Seriously, my hair has never been bigger (and in Texas that's a good thing!). With a tagline like "bigger is better…size matters" this product line definitely delivers.
You can find this rockstar line at most Ulta stores. So go forth, beauties, and rock those locks!