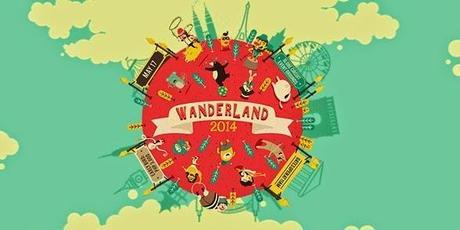 Apart from the great foreign acts coming in this May 17 for Wanderland Music and Arts Festival 2014 like The Drums, Paper Kites, and Royal Concept, our friends at Globe Telecom are bringing in their slew of artists that they collectively call the #WonderfulAllStars, thus adding to my excitement over the entire thing.
The #WonderfulAllStars are undoubtedly some of the best talent our islands have, and with Globe's blessing, they gave subscribers the chance to select what songs they will be performing onstage this weekend and raffled off tickets, as well as a Samsung Galaxy S5.
Subscribers made playlists through Spotify, the hottest music app in the Philippines today. In case you don't know yet, Globe has a new mobile internet promo for it called GoSURF, which combines fast data for all surfing needs, free generous allocation for Spotify, and free concurrent subscription to Spotify Premium's awesome benefits.
Anyway, the #WonderfulAllStars include DJ Mars Miranda, one of the hottest acts on the Philippine EDM circuit today, as well as the talented Kat Aggarado of Sinosikat, Sarah Marco of Taken by Cars, and "one-man-band" Inky de Dios.
I actually made a #WonderfulAllStars EDM playlist on Spotify using Globe GoSURF, hoping DJ Mars Miranda would spin some, if not all, of the tracks. Check it out on this link.
For more information about Globe GoSURF, check out www.globe.com.ph/surf/plan/gosurf. Be sure to also follow Globe Telecom on Facebook and Twitter and to use the hashtags #WonderfulAllStars and #GlobeWanderland on May 17, the day of the festival.