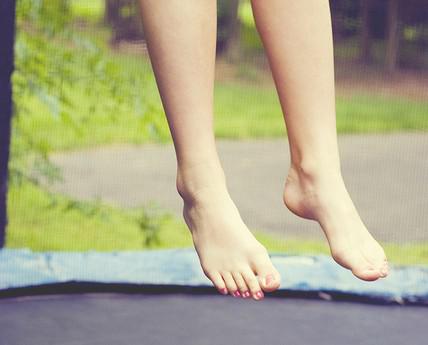 Trampolining. Photo credit: lori.e.burleson
Keep track of the latest extreme sports to excite the internet is pretty much a full time job. Dangerous crazes come and go as quickly as you can say 'bungee jump.' But wall trampolining – an extreme version of trampolining which sees fearless trampolinists defy gravity in a an arena similar to a skateboard half-pipe – seems set to make a major and lasting impact. That's largely thanks to wall trampolining evangelist Julien Roberge.
A ten trick routine posted by Roberge
has gone viral on YouTube and even attracted the attention of
The New York Times
.
"Part gymnastics, part parkour, it is a nascent sport that has few participants — they call themselves bouncers — and a rule book that is still being written," reported The New York Times, which noted that "building an extreme sport from scratch is no easy task." The newspaper reported that Roberge and his fellow bouncers aim to get wall trampolining into the extreme games and flagged up just how dangerous the acrobatic daredevilism is: "As any sport that requires daring midair gymnastics, injuries are common. The slightest misjudgment of distance can cause a bouncer to miss the trampoline. Roberge has broken bones and sustained numerous sprains. Two years ago, a fall left him with eight screws and a plate in his right ankle, which is still swollen."