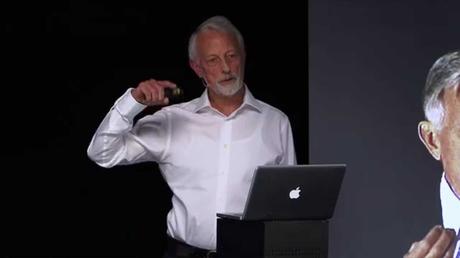 Here are the basics from Wal Thornhill's 2014 Electric Universe and Proto Saturn presentations...
Ejections of extremely-high-red-shift plasmas from the center of the galaxy condense to form brown dwarfs with ever-decreasing red shifts as the matter condenses from the high-energy media. Breathe....
One of these such plasmatic phenomena was electro-gravitically captured by our Sun and eventually became (the no longer fissioning) planet Saturn. Before it did so, the visiting brown dwarf i.e. proto-Saturn, deposited the planets Earth, Mars and Venus in a stream opposite to its electrical recession from the sun's negative charge. Breathe...
This must have happened as recently as The Last Ice Age for these plasma-sky phenomena to be documented by our Ancient Ancestors. The dinosaurs would have grown (and become extinct) under the influence of a mightily different 'solar' environment (where gravity was described by different factors and hence LESS than the modern value) within the purple-ish proto-heliosphere of an always condensing proto-Saturn. Breathe...
Seriously, have I got this right? Is Wal saying that MODERN MAN recorded the extreme UV inter-brown-dwarf conditions of life within the Saturnian proto-star environs of a condensing plasma conduit? Is this separation from the proto-Saturnian system what caused our Last Ice Age or is Wal saying that 'modern man' is much older than we think i.e. cataclysm of recorded ancient societies? There is ice core data suggesting multiple recent ice ages, so then what can this mean? Nonsense or genius? I can't decide, so I'll just. Breathe....