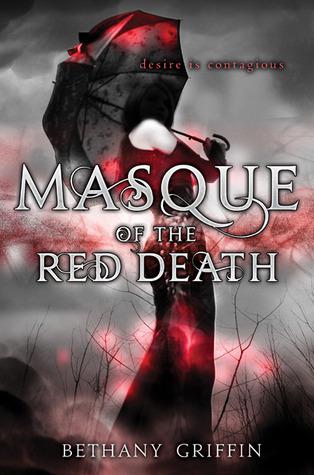 Masque of the Red Death
by Bethany Griffin
Expected Publication Date:
April 24th, 2012
Publisher:
HarperCollins
Pre-order:
Amazon
 | 
Books Inc.
Everything is in ruins.
A devastating plague has decimated the population. And those who are left live in fear of catching it as the city crumbles to pieces around them.
So what does Araby Worth have to live for?
Nights in the Debauchery Club, beautiful dresses, glittery make-up . . . and tantalizing ways to forget it all.
But in the depths of the club—in the depths of her own despair—Araby will find more than oblivion. She will find Will, the terribly handsome proprietor of the club. And Elliott, the wickedly smart aristocrat. Neither boy is what he seems. Both have secrets. Everyone does.
And Araby may find something not just to live for, but to fight for—no matter what it costs her.
Why I Can't Wait:
 I'm really really loving the cover of this one. It's super creepy, but really alluring. I'm definitely going to be keeping my eyes open for it at the book stores next month!!! Of course there is a love triangle, but debauchery? Night clubs?? YES PLEASE!