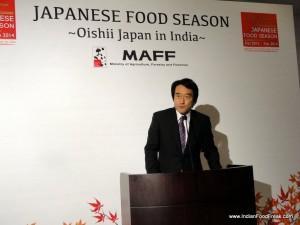 At a press conference, Mr Yasuhisa Kawamura, Minister and Deputy Chief of Mission of the Japanese Embassy addressed the invited members of the press and VIP members of the embassy staff, introducing the festival and its activities. He informed us that the Japanese Ministry of Agriculture, Forestry and Fisheries (MAFF), in cooperation with the Ministry of Foreign Affairs will be introducing "JAPANESE FOOD SEASON ~ Oishii Japan in India", a new project to promote and showcase Japanese Food in India, by making the cuisine easily accessible to more food lovers than ever before. MAFF will be sponsoring several events in New Delhi and Mumbai from October 2013 to February 2014. These include Cooking Workshops, Restaurant Promotions, Food Retail Promotions, Recipe Contests and Food Festivals, across both cities giving patrons an opportunity to learn about and develop a taste for Japanese cuisine.
The press conference was followed by a sake and food tasting session for the invitees, the embassy officials, and some hundreds of hungry students from IHM Pusa. While the shosetsu sake being served was top notch, the food and the overall experience was another story. The choice of food was understandably 'safe'. So apart from the sushi, the rest of the food was more oriental in nature, but without the tangy-spicy-sweetish hit of the neighborhood Chinese restaurant. As a result neither the fans of Japanese food nor those not exposed to food from this region could get the real experience of this magnificent food.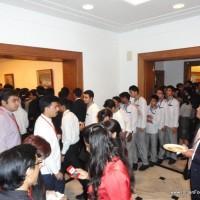 But it was the large crowd that made the experience challenging. The diners had to approach the food in a queue reminding one of an Indian marriage buffet, though this queue was much longer than any marriage I have attended. Somehow one did not expect this kind of an arrangement at the Japanese Embassy, which technically is a part of Japan in the center of Delhi.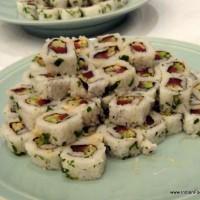 I am sure the events to follow will be better experiences. The project kicks off on 17 October at the Embassy of Japan, New Delhi where culinary students of the famous Institute of Hotel Management, Pusa will experience the art of making sushi during a special workshop by Chef Asano from Tokyo Sushi Academy, Singapore. This is followed by a hands-on Sushi class at the Institute of Hotel Management, Mumbai on 18 October 2013 for its culinary students.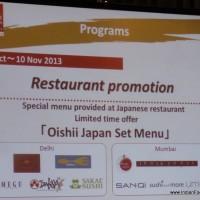 Another highlight of "JAPANESE FOOD SEASON" is the Japanese Restaurant Season where select Japanese restaurants in New Delhi and Mumbai will be offering a special Japanese course menu at a special price for three weeks starting 19 October'13.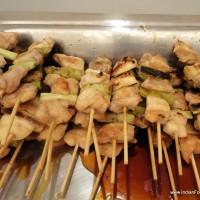 Come January 2014, Mumbai will also witness another exciting season of the tremendously successful "Washoku by Oishii Japan", a Japanese street food festival at High Street Phoenix, Lower Parel, between 17 and 19 January 2014. The festival will see Japanese delicacies like Sushi, Yakitori, Curry-Rice and more being served in the modern, fast food way at very affordable prices.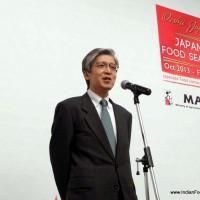 To conclude, New Delhi and Mumbai will witness its biggest and most long running Japanese festival with JAPANESE FOOD SEASON, featuring the best of Japanese brands, offering a peek into the food& culture of Japan. The Japanese Restaurant Season is set to add new surprises while the "Washoku by Oishii Japan" street Food Festival will be back with much more excitement and new tastes &experiences.

To know more: one can log on to www.cooljapanfestival.com/oishii.japan