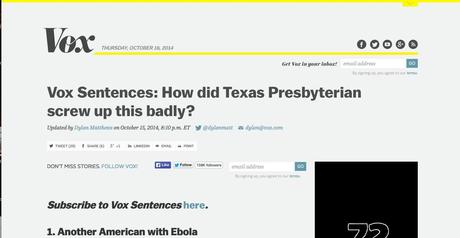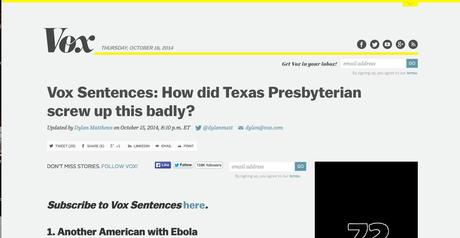 This is the weekend edition of TheMarioBlog and will be updated as needed. The next blog post is Monday, October 20
It's tough to keep up with all the new and interesting products emerging in the market, all dealing with the journalism of interruptions, at a glance journalism and the everywhereness of how we receive information.
The latest entry to come into my inbox is from Vox, and I wonder how it will be received.  Vox Sentences is the name of the product, and it aptly describes how "atomic units" of information are presented.  Reminds me of the old outlines we used to do in English and speech classes in high school and college, something like: tell me what you are going to tell me, build a body of content that outlines the story.
Because this is all about news events, we imagine that the Vox Sentences may all one needs to know at the end of our work day, or it is a product that will entice us to seek more information elsewhere.
Here is an example of how a typical story flows: first a headline in bold, then, in this case, 8 "sentences" with links to related articles. If you string together all the sentences you do have the backbone of a story, but NO story in the traditional sense.
1. Another American with Ebola
Another nurse in Dallas has tested positive for Ebola; she was recently on a flight, but her fellow passengers would have needed to make direct contact with her to catch the virus.

Nurses at Texas Presbyterian, the Dallas hospital at the epicenter of the US Ebola cases, say they were made to treat Thomas Eric Duncan, the first US Ebola patient, without proper protective gear.

The largest US nurse's union might picket hospitals with inadequate Ebola training.

The Ebola-fighting effort in West Africa is woefully undersupplied.

The CDC plans to contain it by tracking anyone who's been exposed to by contact with current patients. This video explains what exactly that means.

But while the situation appears to be worsening, the worst thing we could do is panic.

Someone had to clean that airplane cabin the Ebola patient flew in. Here's what that's like.

Suffice it to say, you do not need to be wearing a hazmat suit to the airport.
The question for me: how at a glance is this?  Is Vox Sentences trying to remind us that some atomic units are too short and fast to feed us enough information, and thus their formula, while short and sweet, affords the user more information about specific stories?
The verdict is out, and we shall see how this new product does in the world of at a glance information.
The Quartz newsletter experience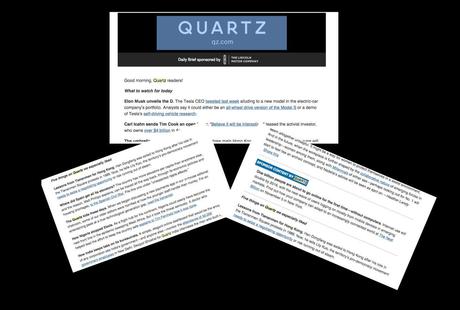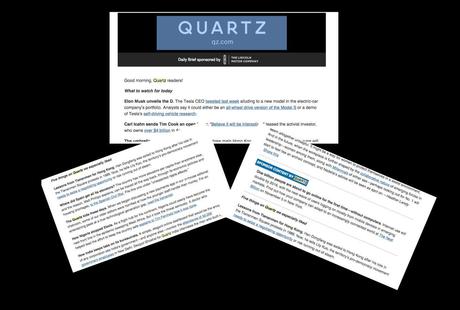 I am used to my daily morning Quartz update.  I admit I look forward to it, as it includes surprises and the occasional "invisible" story that I have not heard about elsewhere.
It is also available weekend, with a more lean back approach to stories that should provide for good leisure reading.
Quartz' Newsletter has an attitude (fun, funky at times, tongue in cheek)—try "People don't mind dirty restaurants if they're authentic", it is short and to the point, and it flows so that one can get through it in less than two minutes.
Their Obsessions still rank high with me and I think it is a hell of a great way to describe "topics". Here is one: "Matt Philips on how American families are learning the difference between median and mean."
How about Surprising discoveries?
"How diet soda makes you fat. "
"Failure is the secret to successful exams."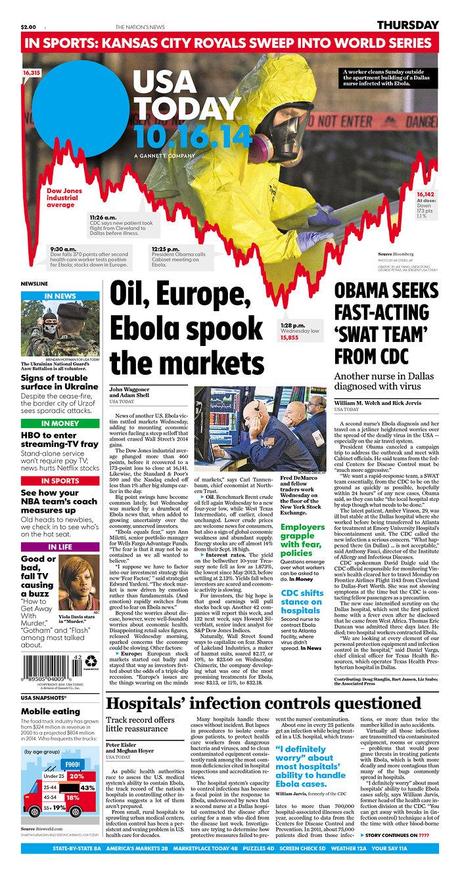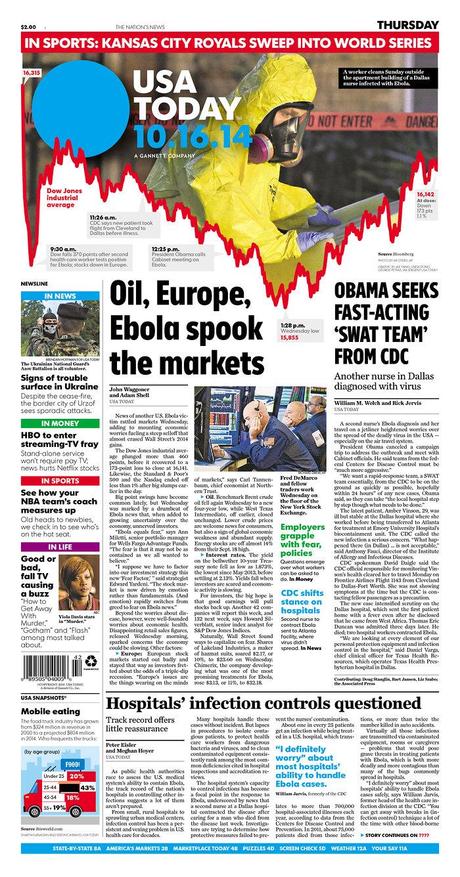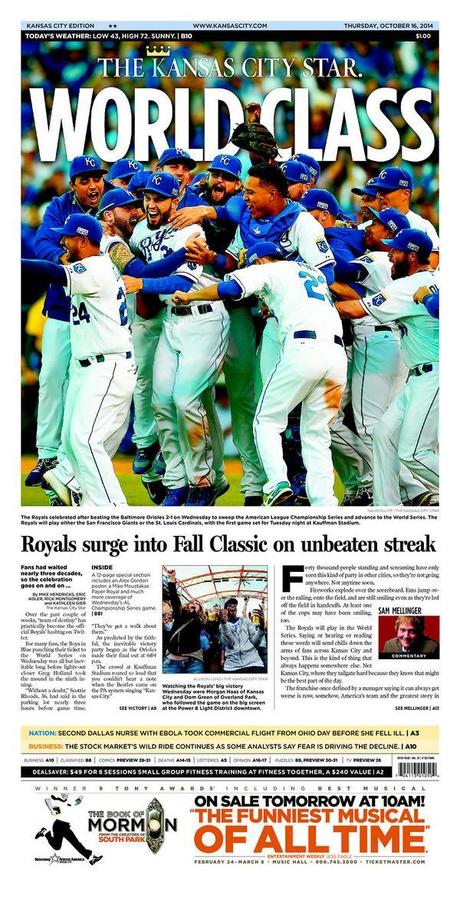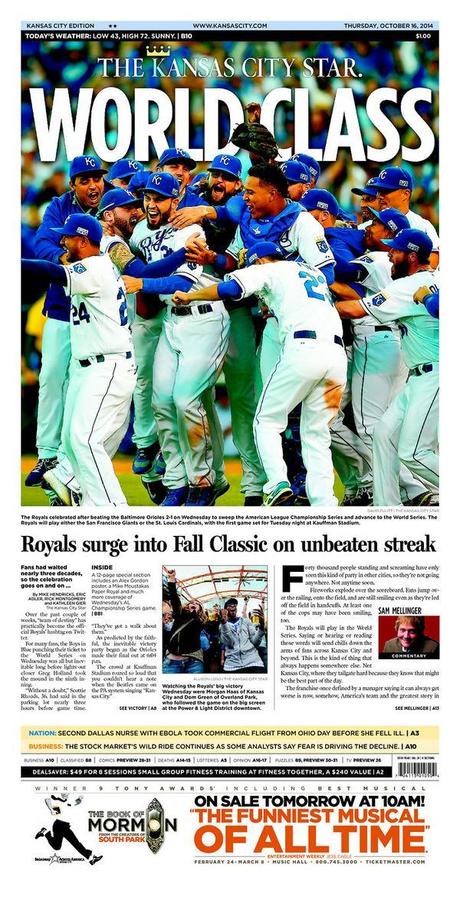 The battle for the future of news will absolutely be won or lost on smartphones -
The New York Times CEO Mark Thompson
Source:  Founders Forum
Via a tweet from John Paton: 
https://twitter.com/jxpaton/status/522854685242179584
TheMarioBlog post # 1600
Please enable JavaScript to view the
comments powered by Disqus.
comments powered by

Disqus