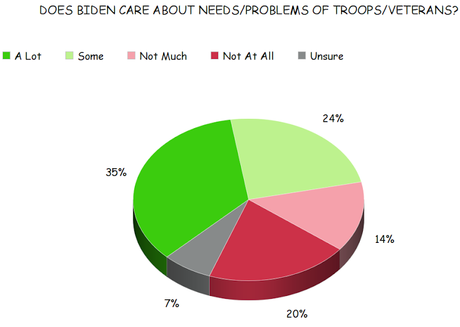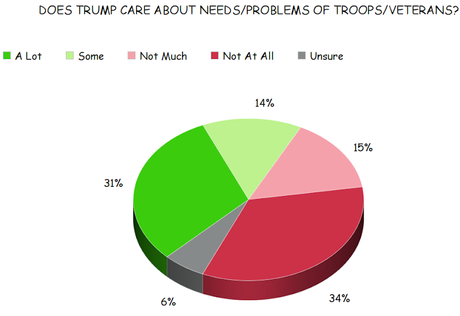 Donald Trump likes to claim that he's been the greatest president for our troops and veterans ever. But it doesn't look like the voting public believes him -- especially after learning of his calling troops "losers" and "suckers".
About 59% of voters say Joe Biden cares about the needs and problems of our troops and veterans. Only 45% say the same about Trump. That's a significant 14 point difference.
The charts reflect the results of the new Economist / YouGov Poll -- done between September 6th and 8th of a national sample of 1,183 registered voters, with a 3.7 point margin of error.