Amazon are currently asking their users to vote for their favorite magazine cover of the year. There are 10 different categories and  in the first round you can vote for your favorite cover in each one. Naturally True Blood is represented by everyone's favorite couple, Eric and Sookie, and their fantastically brilliant Entertainment Weekly cover from last July, which is included in the Celebrity and Entertainment category.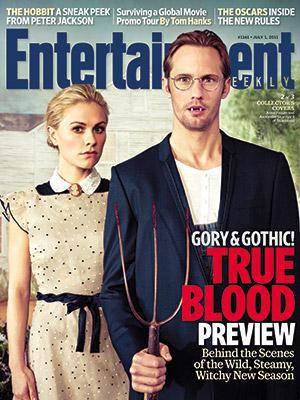 Anyone with an Amazon account can vote here
Voting in Round One ends on April 21st. If our viking vampire and telepathic waitress make it through they will be up against the other category winners in a vote off to find the overall winner.
And if supporting your favorite couple wasn't a good enough reason to vote, everyone who votes is also in with a chance to win a Kindle Fire. (See their terms and conditions for full details).
Did you love this cover as much as we do? Then give it a vote!