Tara Westlund took part in Frontier'sSouth East Asia Ethical Adventure Trailwhere she took this photograph of a riverside market place. Tourists and locals alike are seen using boats to navigate their way past each stall. The vibrant tones of the bustling market are overlooked by towering trees in the background, encapsulating the energetic and raw nature of this scene. Vote for Tara to win Volunteer Photo of the Month for April on theFrontier OfficialFacebook page.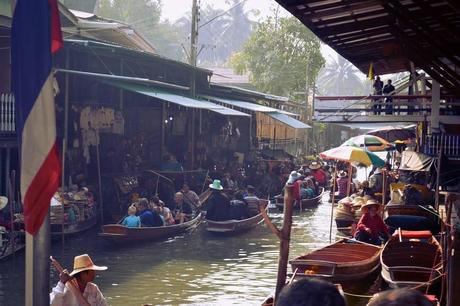 Image courtesy of Tara Westlund on the South East Asia Ethical Adventure Trail
Frontier runs over 300 dedicated conservation, community and adventure projects worldwide. Find out more about great ideas for your gap year, and opportunities to volunteer across the globe.
Get more from us on social media with Facebook, Twitter, and Pinterest. 
See more from volunteers on YouTube, Flickr and Instagram #FrontierVolunteer.