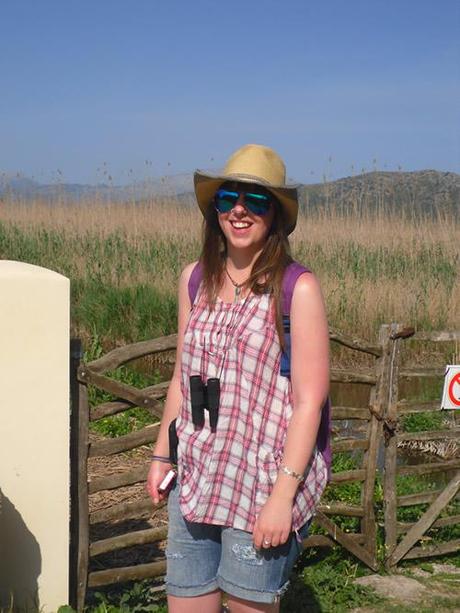 Today we speak to future volunteer Ruth Bentley who later this year will be heading off to Frontier's Indonesia Orangutan Conservation project. We asked Rachael a few questions about her upcoming trip, finding out what she's excited about, what she's going to pack and a few other bits and pieces.
Into the Wild: Why did you choose the Indonesia Orangutan Conservation project?
 
Ruth: I had heard about Frontier from my University and knew they ran some really great trips, so when I decided I wanted to take a trip myself; I went straight to the Frontier website. As Orangutans are my favorite animal, I typed 'orangutan' into the search bar and the Indonesia trip came up. The cost of the trip is really reasonable and the fact that volunteers are able to do practical work to help the orangutans and the scientists is really attractive to me. I want to be an Orangutan researcher myself and this trip looks like the best way to start my journey.
 
Into the Wild: What do you hope to gain or achieve during your time abroad on the project?
 
Ruth: I'm excited to learn more about these beautiful creatures and they world they live in. I want to learn more about what is involved in field research and look forward to meeting people with the same interests and passions as me, as well as people fom different backgrounds.
 
Into the Wild: What are you looking forward to the most about your trip?
 
Ruth: I have never been to anywhere like Sumatra before, so I can't wait to find out what it's like to be in such an environment but I am most excited about seeing orangutans in the wild. After doing university projects on orangutans, and spending a lot of time observing captive orangutans, I think it will be both valuable and exiting for me to see them in the wild and compare them to my current knowledge of the animals.
 
Into the Wild: Your currently doing a degree in Conservation Biology at Derby University - would you say doing a project like this one is a good way to broaden your field experience and help your future career path?
 
Ruth: Yes, definitely. At university we don't ever get to study real animals except for zoo trips or small animal dissections. The course material is mainly limited to British animals or insects, so being able to study apes in their natural habitat is a great leap from my current learning environment. I want to research orangutans in the future as part of my career, so a trip like this will help me understand what is involved and what will be required of me in the future.
 
Into the Wild: Have you traveled much before?
Ruth: I have been on field trips during my life as a student, including a trip to Barcelona for A-level geography and Mallorca for my Field Biology module at university. Other than that, my main traveling experiences have been to the United States on family holidays.
 
Into the Wild: What's your favorite holiday memory?
Ruth: I had a brilliant holiday when I was 16 years old, we landed in Las Vagas and spent the week traveling to California, Colorado and Arizona, we visited some amazing places such as the Grand Canyon and rode into the Rocky Mountains on Harley-Davidsons.
 
Into the Wild: Besides Indonesia where else in the world would you like to travel in the future?
Ruth: I'd love to see more of the United States as well as travel to South America to do some conservation work there. Australia has always been attractive to me also. I feel that any new adventure is valuable to me and my life so I just want to travel as much as possible to wherever I can.
 
Into the Wild: What do you think will be the most important item in your backpack?
Ruth: My water bottle, I get hot easily and like to keep hydrated so I can be useful on the trip.
 
Into the Wild: Will you be taking any music or good books along with you to while away the journey time?
Ruth: I will be taking my iPod with me, filled with Guns n' Roses, Bon Jovi and Nickleback songs also I've been reading 'My life with the Orangutans of Borneo' by Biruté Galdikas so I will probably read that again while I'm out there and compare Bruité's experiences to my own.
 
Into the Wild:  Will you be doing any fundraising activities to fund your trip if so what have you got planned?
Ruth: I am currently trying to save the money myself but with my 21st birthday coming up, I'm hoping my family and friends will help me out to cover the costs.