A Catholic blogger writes on April 9, 2014:
Great evil has been unleashed… There is great darkness upon the earth. And the existence of the Devil is no longer denied — it is celebrated!
Virtue is abandoned. There is no longer any reason to practice restraint… "Do what thou wilt." …Fully satisfying the lusts of the flesh, evil spirits (demons) seduce people away from God, and lure them deeper into the darkness.
Fallen Lucifer, now Satan, is the god of the entertainment industry. Satanic rituals are performed on stage for the world to see. Christ is blasphemed; Christianity is mocked; Christians are persecuted…
The fashion world is part of the satanic pop culture, as seen in Vogue, which once was a classy fashion magazine.
For its April 2014 issue, the American edition of Vogue descended to having Kim Kardashian (not a fashion model) and rapper Kanye West (not a fashion model) on the magazine's cover.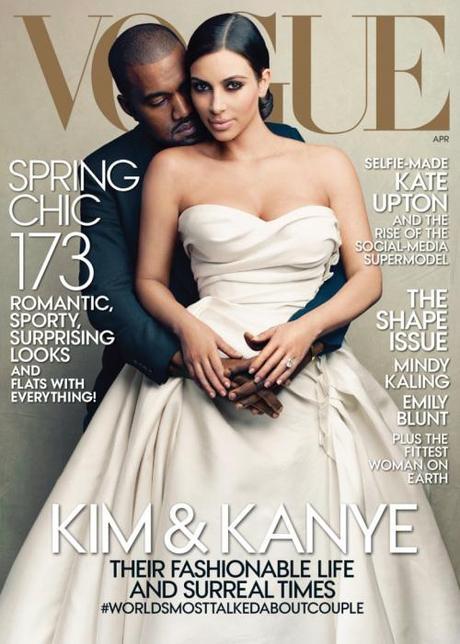 Kim Kartrashian became a "celebrity" from a pornographic sex tape she had made with the singer Ray J in 2003, which was "accidentally" leaked and netted her $5 million.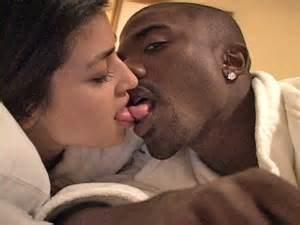 For his part, Kanye West once compared the "hardship" of rapping to being a soldier. Even worse, in his song "I Am A God," he actually says he's like ("a close high") Jesus.
For its April issue, the Italian edition of Vogue went, not for sluttery, but for death.
This image is on the cover of the April 2014 issue of Vogue Italia: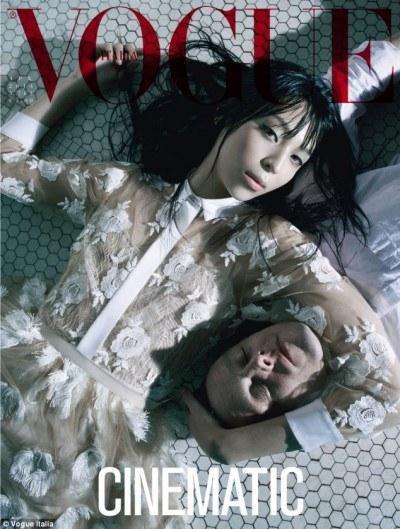 The cover photo is of a model languishing in bed next to a male corpse.
The photo is one of 13 images by photographer Steven Meisel for the magazine's cover story, "Cinematic." Here are some of the other images, all featuring models wearing oh-so-chic designer clothes (by Valentino, Alberta Ferretti, Moschino, Prada, Marc Jacobs, Miu Miu, Fendi, Alexander McQueen….) in scenes of violence, murder, mayhem, and death.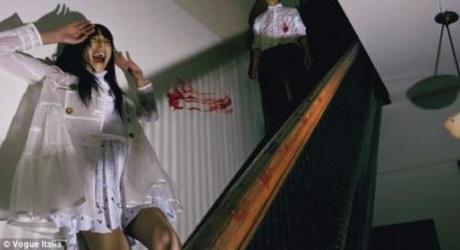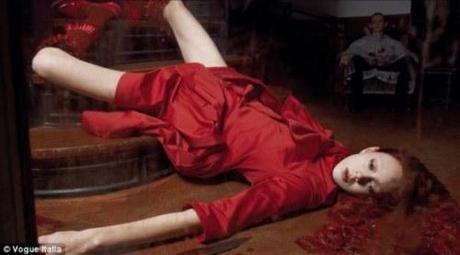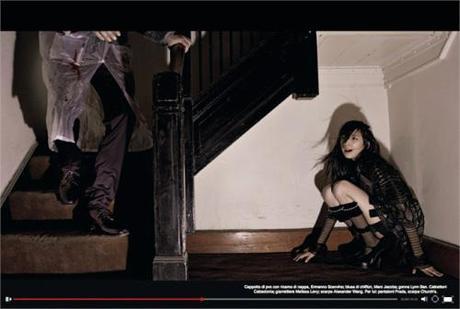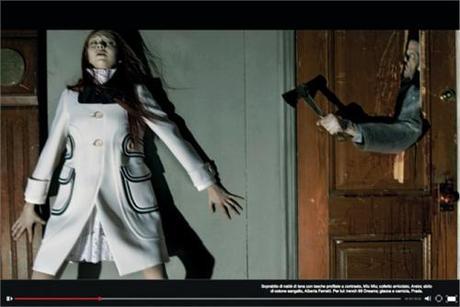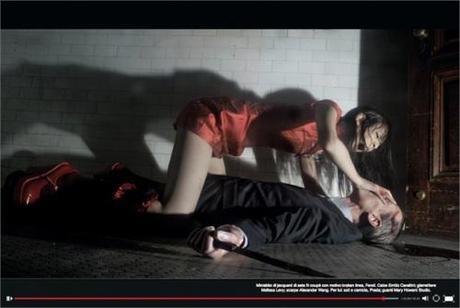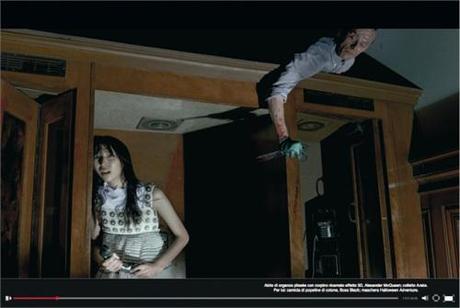 Contemporary pop culture is a toxic cesspool, the Devil's playground.
H/t Vigilant Citizen and FOTM's swampygirl
~Eowyn