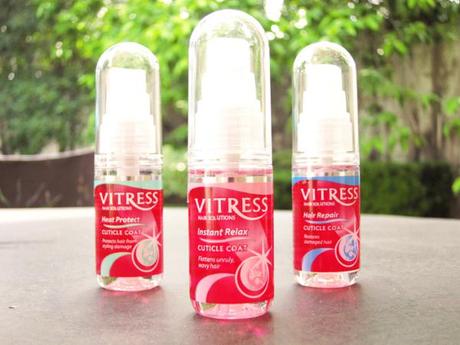 CUTICLE COAT
Smoothens dry, dull and hard-to-manage hair

• Gives hair glossy shine
• Enriched with moisturizers to nourish hair
• Style straight or curly
• Dermatologist tested Safe and Effective
• Net wt. 30ml

Comes in 3 unique variants:
1. Heat Protect-with Thermo-Shield Complex that protects hair from styling stress
2. Instant Relax-with Vita-Relax Technology that helps flatten curly, wavy hair for that relaxed look
3. Hair Repair-with Hydro-Restore System that resists the ill-effects of hair coloring, perming and other hair treatments.
BEHIND THE SCENES Vitress TVC with Solenn Heussaff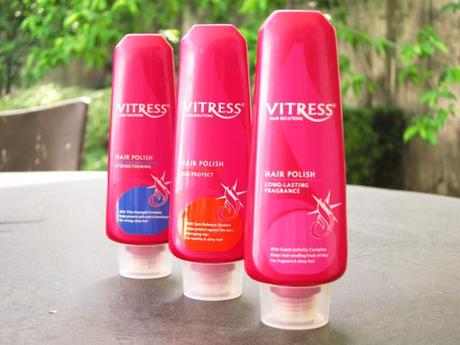 HAIR POLISH
Light, non-greasy hairstyling cream

• Tame frizz and smoothens down fly-away hair without the sticky feeling
• Deeply penetrates each layer of hair strand for intense moisturization
• Leaves a glossy, silky shine hair
• Dermatologist tested Safe and Effective in 50ml and 100ml tubes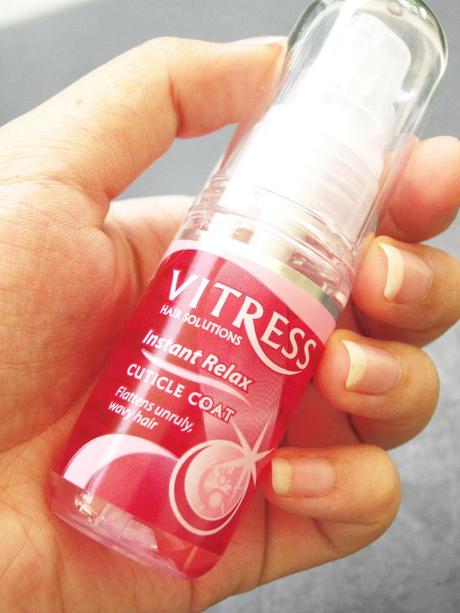 I prefer to use the Cuticle Coat "serum" for normal days, if I want to look more "slick" and don't want as much lift from my roots I'll probably try the Hair Polish to add a bit of weight.  Usually, I pick up the Instant Relax Cuticle Coat variant, squeeze out a drop, and briskly rub it together between my palms before smoothing my hair over with my hands.  Read more to get the full review on Vitress Cuticle Coat and see another special behind the scenes video with Mark Nicdao and Solenn Heussaff.
Here in this FIRST photo, sorry awkwardly just for this first one I'm not using Vitress, but this photo is a good comparison and example of how Vitress gives SOME shine that doesn't look greasy.  I don't want too much gloss otherwise I'd have a helmet.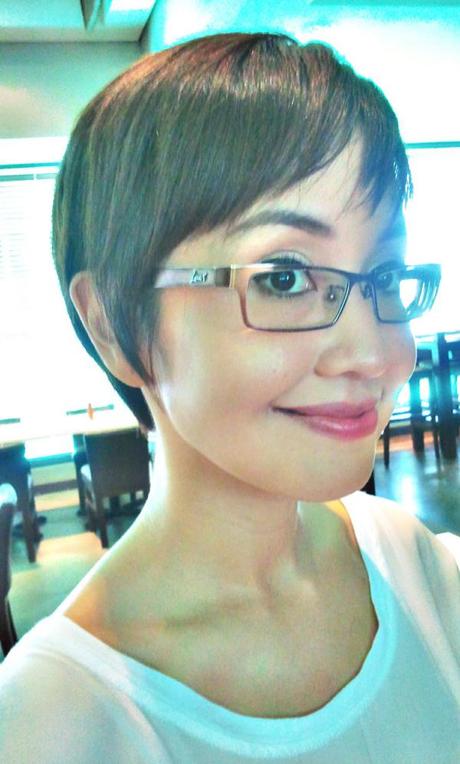 My hair just looks a tad more slicked back in this shot because admittedly I'm using OSIS Mess Up (which is good but costs an arm and a leg and is a little bit sticky, just had them apply in salon), but the shine and smoothness seen here is similar to what Vitress delivers (I think more the Hair Polish) paired with a good amount of combing through with fingers.  This next photo was taken just a  few minutes earlier, I shampooed my hair an hour ago and it is now 90% dry and here yes, I have applied Vitress Instant Relax cuticle coat.  The hair in this photo otherwise would have looked quite fluffy.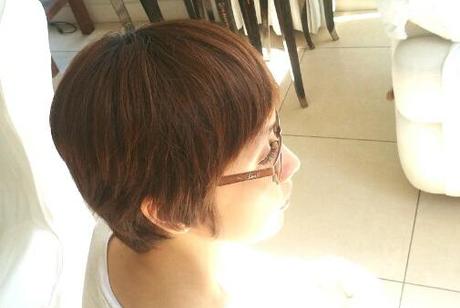 The lighting wasn't cooperating today, sorry.  You all know how a lot of us hate how our hair looks when it's newly washed, well recently I haven't been sharing the same feelings of frustration because of my new haircut and with a little help from Vitress.  Vitress Cuticle Coat performs the simple function of taming some of those baby hairs or the random minority that won't go with the group especially after your hair just dried off.  I also like the cuticle coat bottle with the rounded clear cap, it feels more "futuristic" LOL and did I mention Vitress smells wonderful?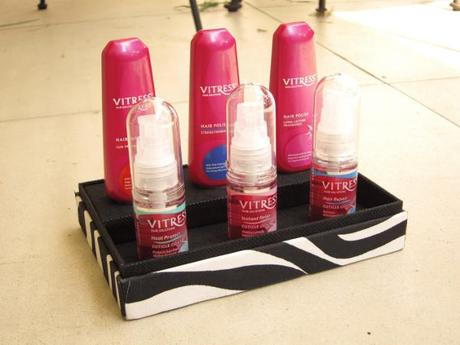 Vitress Cuticle Coat comes in two bottle sizes, 30ml (Php73) and 20ml (Php47), the Hair Polish comes in 50ml (Php31) and 100 ml (Php50) and these are available wherever Splash Corporation personal care products are sold in local department stores nationwide.  I may not be able to do Solenn's signature hair flip but I am lovin' how polished and sophisticated I look with my new do!  Here's a behind the scenes video of last year's Vitress print shoot with Solenn Heussaff shot by Mark Nicdao and MUA Robbie Piñera.  This video is a year old but a real treat for beauty readers to see

.  Splash Corporation also wanted me to share with you guys Solenn's Vitress viral video which can be found at this link.  I preferred to embed the behind the scenes video because of course there's more makeup and styling involved here

.