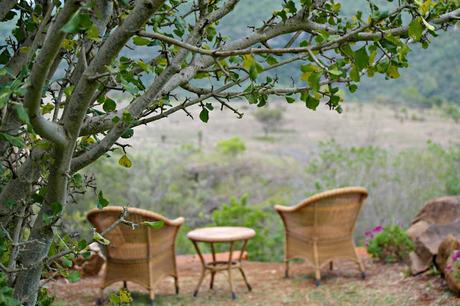 Taking a trip to Fugitives Drift was something I had never really envisaged myself doing. It's off the beaten track from that of the cliché tourist check list when visiting South Africa, and it's not an overly energetic experience - which as you're aware I am always seeking. That being said it was probably the most relaxing and mentally invigorating experiences I have had in a long time.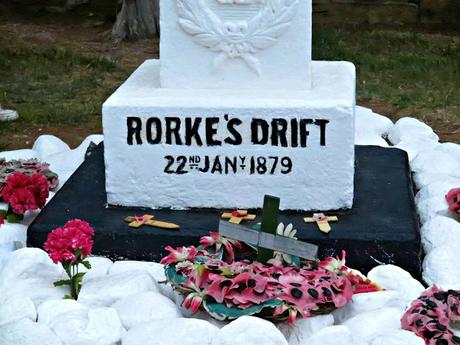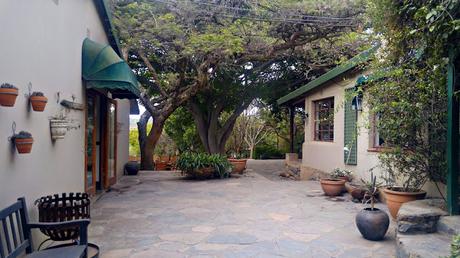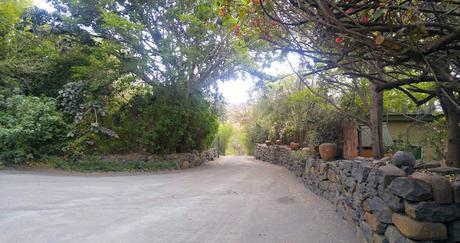 Heading from Cheetah Ridge in Nambiti along past the South African wilderness we began out journey. Passing the Rorke's Drift and the local alpaca en route, a gate awaited our entry into Fugitives Drift. Pulling up outside I felt like I was about to enter some kind of heath retreat as it was that quiet and laid out in a very welcoming way. Only a few members of staff were beavering around with one dedicated to greeting us and checking us in. After a  1hr 30 commute from my previous stop at Cheetah ridge, I couldn't wait to drop my bags off and have a shower. Luckily I was in one of the stunning lodges, which was conveniently a short trot from the main communal area.
My room was what I'd call the ultimate definition of bliss. It was rustic chic with a gorgeous bed, a sofa area and a bath that looked out into a vision of pure stillness. No television or electronics were there which to be honest was a genius idea. Initially I was thinking how the devil I was going to cope, but sometimes you use that as your 'go to', when really you miss what's happening around you. There were homemade products in the form of lotions including bath salts which I fell in love with. I must admit sitting in a bath next to a huge window watching the world and the birds tweet outside, was quite possibly the best part of my trip and even now when I'm attempting to relax I think back to it. It was there I had a rare time, as for once I stopped my racing mind. I truly embraced Fugitives Drift and everything it was about.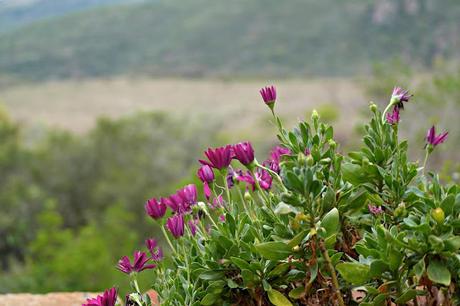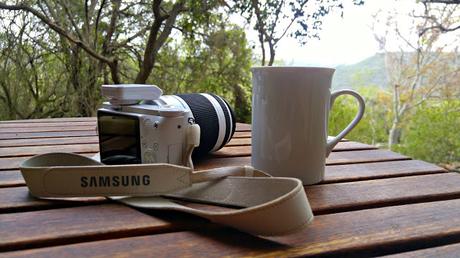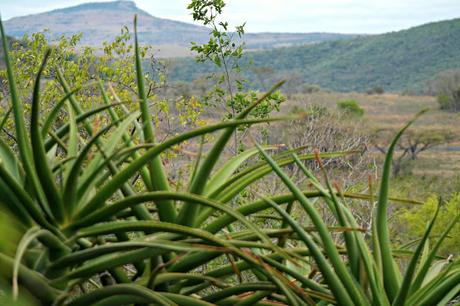 The whole idea of this place is to embark travellers on a journey through the heritage of South

African history, and that is in the form of the Anglo battle of Zulu. You stay at the lodge then whatever day you book for, you are taken on a tour guiding you through the history, all of which is not too far away.  You can see the Isandlwana and Rorke's Drift battlefields from the 1879 Anglo Zulu war. I
t is actually a family run company who have been hosting holiday makers for years, and has been passed from one generation to the next after the father tragically past away. 
Without a shadow of a doubt, pure passion and drive is whirling around this place, with all staff eager to share their love of the history. We were taken on a walking tour of the famous battle fields and the museum that stands proud. It wasn't necessarily something I would of chosen to do, but none the less it was very interesting and really opened my eyes to all the history. They offer two tours and you are driven by a member of the staff who takes you on a detailed guide. On the ride there 
an audio recording sets the scene with staff readily waiting any questions from the group.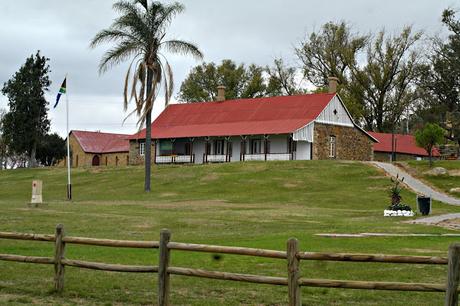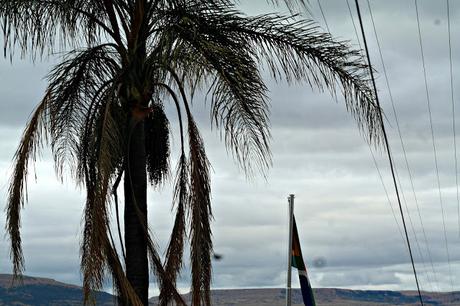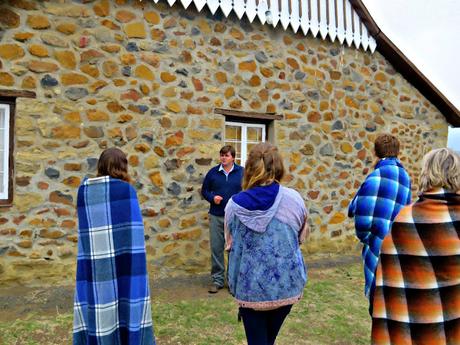 Back at the main place you dined with other people staying at the lodge in their huge dining hall, for lunch and dinner. Many had chats around an open roaring fire in the evening in the main area outside, giving plenty of opportunity to meet other people and discuss where and what you'd been exploring.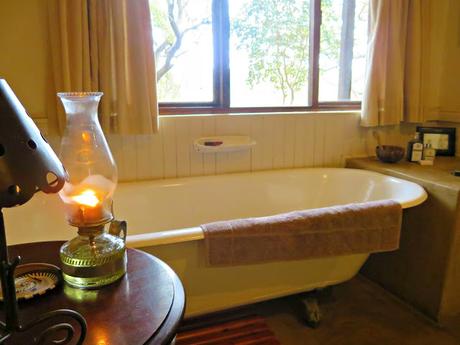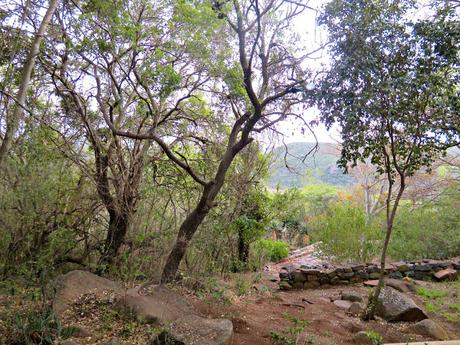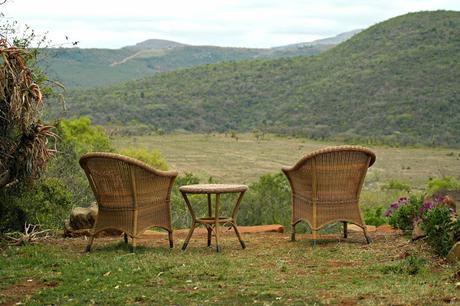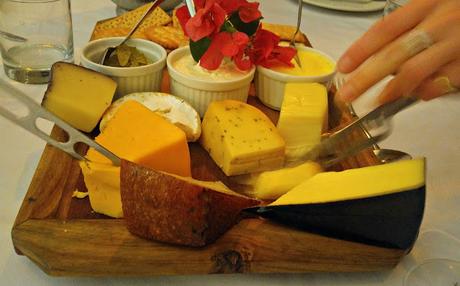 It was somewhere I found that simply reading a book in the ambient setting was plenty, regardless if you went to see the famous battle fields or not. There was enough to keep you occupied, but ideally aimed at all those looking for a slower pace to unwind. There is actually an outdoor swimming pool but when I went in September it was a little too chilly for that! There are lots of hidden nooks where you can curl up with a book, but checking out the panoramic views up at the library has to be one of my favorite things. History with a dash of chill is the Fugitives Drift.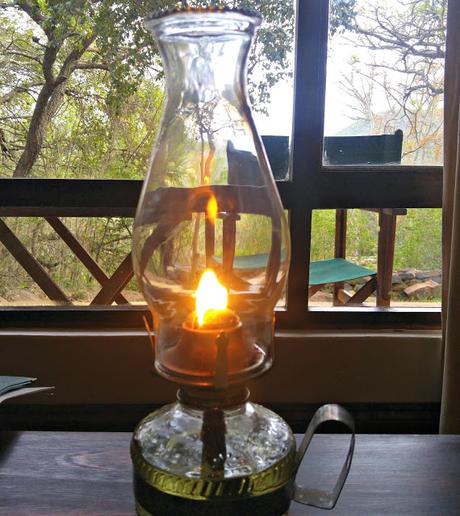 Accommodation ranges from R2500 peak season with two people sharing. To find out more about my South Africa trip check out my blog here. Also have a look at the Fugitives Drift official website. 
*This accommodation was 
complimentary but all opinions are that of my own*