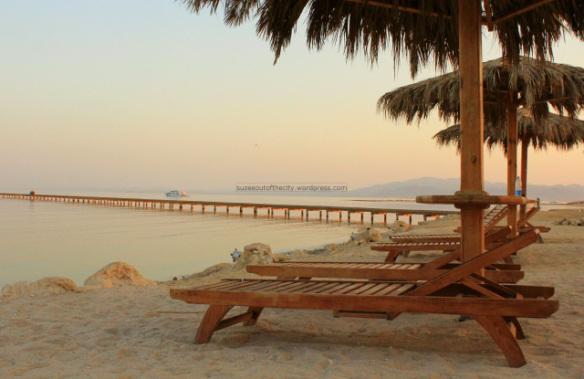 It's strange to feel like a stranger in your own country; and I definitely felt like the odd one out at the Breakers Diving and Surfing Lodge, a quaint hotel on the Red Sea's Soma Bay, where the clientele is predominantly German save for a handful of Egyptians. This hotel seems to be a well-kept secret that only foreigners have discovered, which is shame as it has a lot to offer for us Egyptians as well.
Located along a small bay alongside the Kempinski Soma Bay and the Sheraton Soma Bay, the Breakers is just 45 minutes away from Hurghada Airport and 20KM before Safaga. With rooms facing either the small bay or an even smaller swimming pool, the hotel is a self-described 'watersports lifestyle hotel' with an Orca Dive Club branch that offers snorkeling and scuba diving courses and trips, while 7BFT is a water sports center ten minutes away from the hotel that offers kite surfing and water surfing courses. I was able to book my diving course online using my Visa card, while the hotel booking merely required an email confirmation to keep my room ready for me.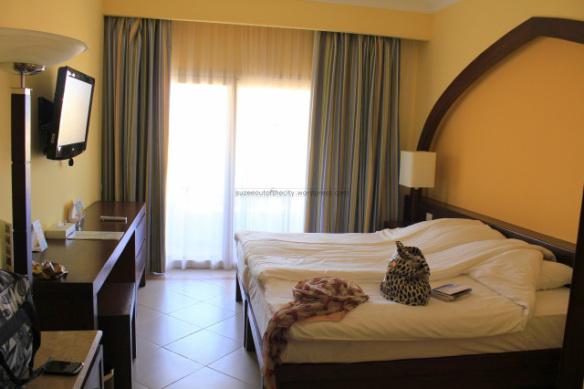 Aside from a small swimming pool in the hotel's central courtyard, the other swimming option is the very shallow sea, but a long wooden pier will take you out to the deeper end for a swim in pristine water full of colorful marine life. If swimming, diving and surfing haven't exhausted you sufficiently, a small but well-equipped gym by the pool offers an adequate workout space with TechnoGym treadmills and elliptical machines.
The Breaker's standard rooms are spacious with excellent bedding, a flat screen TV and an overpriced minibar, as well as balconies either facing the sea or the desert depending on your choice. The housekeeping service is impeccable and perhaps the only flaw in the rooms was the weak ADSL internet service.
Perhaps the biggest perk to the hotel is its cuisine: the breakfast and dinner buffets are dominated by fresh fruits and vegetables, large salad bars and freshly baked brown bread, as well as muesli and healthy milkshakes for breakfast. Each night, different cuisine is served at dinner with creative and innovative takes on the standard menu. My least favourite night was the Egyptian night, which -predictably- involved the German guests dressing up in galabeyas and a bellydancer shaking her candelabras at me.
During the day, the dive club bar offers pizzas, burgers and healthy chicken wraps. Another bar by the restaurant offers a pool table, bean bags and comfortable lounge seats as well as a fully stocked drinks menu. The bartender was very sweet and eager to talk to a fellow Egyptian for once, which means I got constant refills of peanuts and chips in return.
It's easy to slip into a healthy routine here: diving in the mornings, sunbathing in the afternoon, drinks in the evening and plenty of healthy food and sleep. The only downside is that I was confined to staying within the hotel at night: without a car to drive to Hurghada, there's not much to do in Soma Bay- no restaurants, cafés, shops or pharmacies nearby. A stroll along the bay will take you to other nearby hotels, and that's pretty much it for any nightlife plans.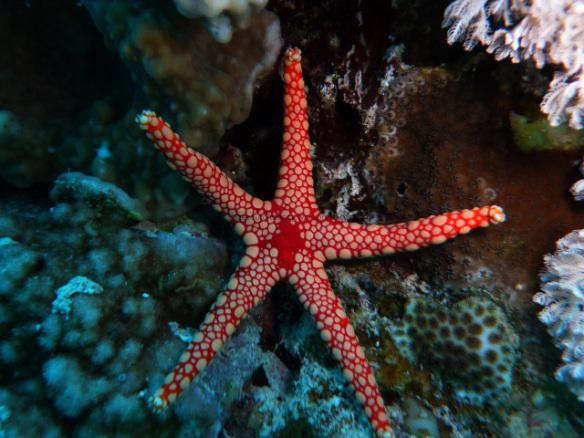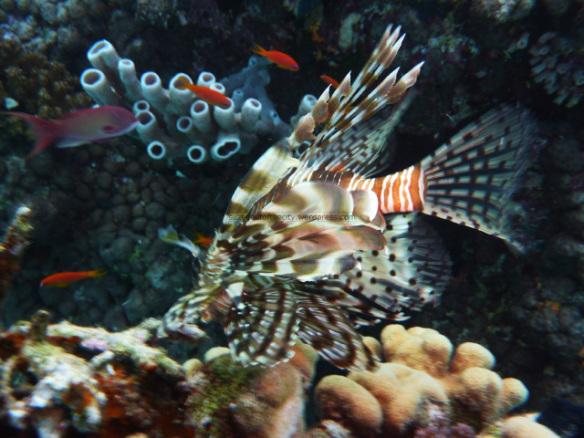 The beach at Soma Bay is rocky and the waters are quite shallow, so it's not the best swimming spot on the Red Sea; but it's the water sports centers and the diving spots that make this hotel a perfect choice for an active holiday.
Orca Dive Club has several branches all over Egypt, including Dahab and Safaga. The club is managed by German staff and Egyptian dive instructors. Available courses including the PADI open water, adventure diver and rescue diver course, and you can also go out for half-day and full-day dives off the coast of Soma Bay. If you book your course or trip online using a Visa card, you get a decent discount: for example, the open water course is down from 350Euros (2400EGP) to 315Euros (2205EGP) if you book online with a Visa card.
The course's instructor Essam was affable, careful and clear in his instructions. Despite my incessant freaking out underwater and squeezing his hand till I cut off his circulation, Essam managed to get me through scary exercises that included cleaning your mask while underwater and losing your oxygen thingie (clearly I'm well-versed on diving lingo- so far I've learned how to gesture 'ARGH!IS THAT A SHARK?', 'OOH Can I touch this pretty looking tiger striped fish?' and 'Did you just pee near me or is this water naturally warm?').
At the end of my course, he took me to two half-day dives in Tobia Arba'a and Gamal Soraya, dive spots filled with napoleon fish, lion fish, blue-spotted rays and moray eels. While Orca Dive Club's prices are higher than other centers, the club did provide the safe and easy learning environment that a paranoid beginner diver like me would need. Also, Orca Dive Club is one of the few centers where you can pay for everything on your Visa card or have it charged to your hotel room bill.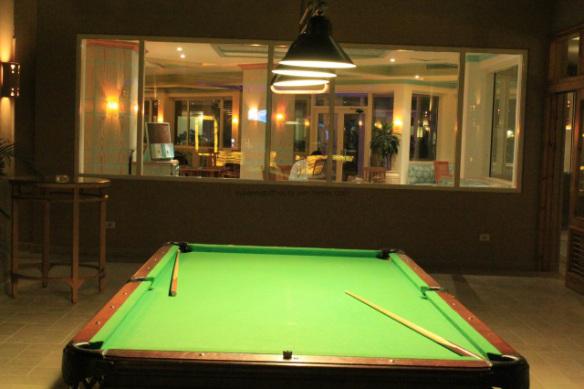 The hotel's rates until October 2012 are 67 Euros for a single room, 52 Euros for a double room, with great mid-Summer deals. Sea-view rooms are more expensive.  Reservations are made via email, and any changes have to be requested over email as well. Airport transfers can be arranged for 30Euros (210EGP) a person, which is expensive when compared to the average cab ride from Hurghada.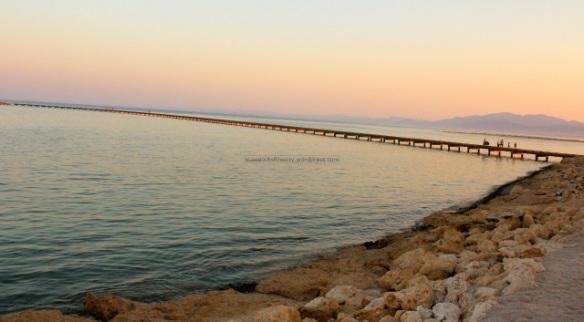 I'd definitely come back to the Breakers for a quiet, healthy weekend with friends. The cuisine was incredibly fresh and healthy, the service providers were polite and efficient, and the sports facilities definitely encouraged an active day. Soma Bay's dry, sunny weather makes it a great alternative to the oppressive heat and humidity of Gouna and Hurghada, and the fact that few know about it means you don't have to deal with the crowds or the noise customary of Red Sea resorts these days.
This post was published in Egypt Independent's travel section, out soon.