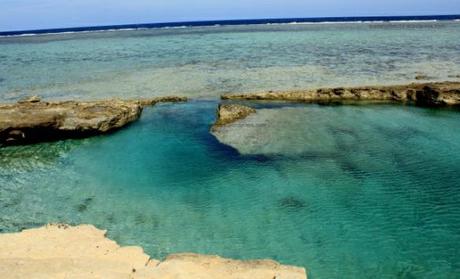 The Nayzec is one of the many beautiful swimming spots along the Marsa Alam coast
Every now and then it's nice to pamper yourself and plan an easy, comfortable trip that's just a click of the mouse and a swipe of your Visa card away. The Western coast of the Red Sea has been a favorite destination of mine for the past few years, and it's full of luxurious holiday resorts close to Hurghada and Marsa Alam airports that can be reached in less than an hour's flight from Cairo.
While the name and appearance of this resort may liken it to Porto Sokhna or (even worse) Porto Marina, what Port Ghalib has going for it is its strategic location on the Southern Red Sea coast. Just ten minutes away from Marsa Alam airport and 45 minutes away from Marsa Alam town with its multitude of dive sites and kite-surfing centers, Port Ghalib is a clever option if you're traveling with your Visa Card and need a comfortable rest before heading down the coast.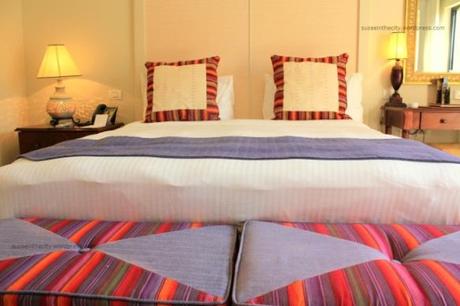 The Intercon's bed is comfortable and irresistibly luxurious
Located on the Northern point of Port Ghalib's coast, the Intercontinental Port Ghalib is definitely a comfortable albeit pricey option for the solitary traveler. 910LE for a standard single room half-board was a pretty hefty price for me to pay; a double room would have cost just 200LE more.  Then again, a sign of a good hotel is great service when you drop in spontaneously. Although their website and booking.com claimed they had no vacancies, I called up the reservations desk and they found me a garden-view room within an hour upon arrival. All I had to do was flash them my Visa card and my room was ready and waiting.
Another good sign of a good hotel is genuine courteousness when they don't know they're being reviewed: all the hotel staff members were extremely polite, accommodating, professional and eager to help; and not because they wanted tips.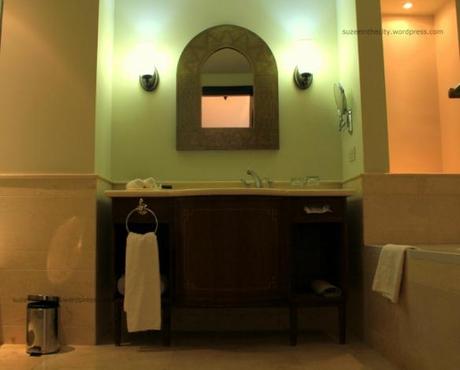 Apart from the spacious and pretty room as well as its ample bathroom (with a shower AND a bathtub), the Intercontinental has a lagoon-like pool in the back and an ok-sized pool in the front that is more for paddling and sunbathing than swimming laps. Chaise lounges are arranged around the pool as well as along the beach, where a small pier will drop you off straight into a perfect snorkeling spot.
Aside from a fitness center, the Intercontinental hosts the Six Senses Spa, a luxurious spa that caters to the whole area with high-quality treatments like a 90-minute hammam with red sea salt scrub (670LE) or a 90-minute Oriental Fusion massage (550LE), which combines Swedish, Thai, aroma and shiatsu techniques.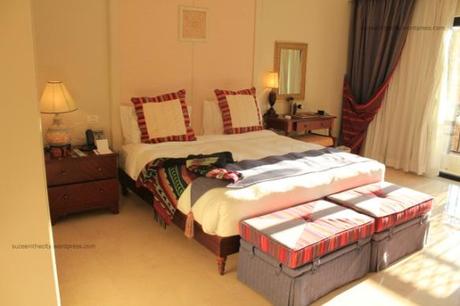 Port Ghalib has its share of family-friendly dining chains, including Costa Coffee, Fish Market, TGI Friday's and El Divino restaurant, which makes decent Italian cuisine and serves the cheapest beer in the area.
As the InterContinental's buffet meals were fresh but uninspiring and tourist-friendly; El Divino's food was a pleasant alternative with tasty tomato soup and fresh gnocchi with strips of beef in cream sauce, as well as local wines and spirits.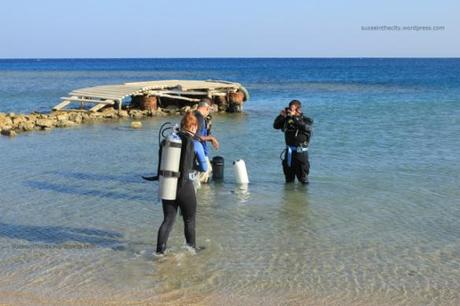 Getting ready to monkey dive with Red Sea Explorers and their scooters at Tondoba Bay's reef
If you can't sit still and need to fill your day with activities, the hotel organizes full-day trips to Luxor, private fishing boat trips, snorkeling and dive trips as well as camel and horseback riding through the deserts.
With Marsa Alam less than an hour away, it is worth leaving the hotel to visit the different beaches and try kite-surfing, diving or off-roading in the desert. Though the hotel offers a one-way limousine service to Marsa Alam for 350LE,  you can opt for the cheaper service of Am Salah (012 2362128), a driver with a seven-seat Peugeot car that works in the Marsa Alam area.
For diving sites near the Intercontinental, the Ducks Diving Center at Marsa Gabal Rosas is a short drive away and with full equipment. The staff is friendly; the beach has sunbeds and umbrellas, and Egyptians get a sweet discount for a house reef dive at just 12 Euros, which includes the full equipment. We spotted three eagle rays on our house reef dive, and some divers get to spot sharks if they're lucky.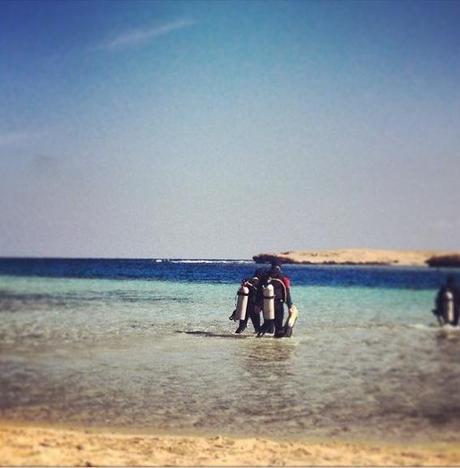 Embarking on our trip to Elphinstone – just 25 minutes of a mad and rather wet boat ride away
The center also organizes boat trips to Elphinstone, one of the best diving spots in the Red Sea and a favorite for shark-spotting. Adventurous divers should try Red Sea Explorers, a diving company based in Hurghada that offers underwater scooters during your dive. The scooters are incredibly fun and also a necessity at Elphinstone; the currents are quite strong so the scooters help you swim faster along the plateau. For a 40-minute boat trip and about 50 minutes of diving with scooters, Red Sea Explorers charged a corporate rate of 330LE. The dive center accepts Visa card, which is frankly a relief since ATM machines are few and far away, and I spent most of my day on the road without cash.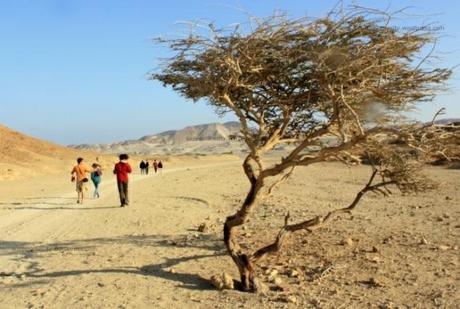 The way into the incredible Wadi Gemal Park
For the perfect road trip, I took a trip with friends into Wadi El Gemal Park, where the remains of Roman emerald mines are three hours in, where we parked our cars at the gates and took a walk for a few hours through the valley. We were lucky enough to have a local guide, who taught us how to scout for gazelle and camel tracks, and we played games and learned the songs of the Ababda tribes that live in the valley.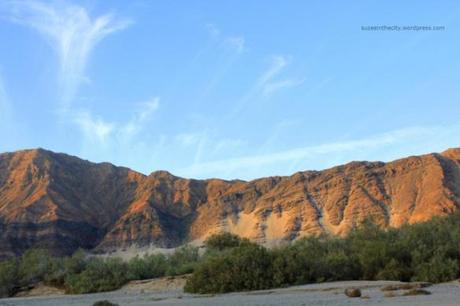 Staying in Marsa Alam is never complete without a trip to the mangroves of Golaan or a night spent in Deep South Camp, where live music was played around the campfire every night and the camp outsources tasty grilled meats from Mashrabeya restaurant in Marsa Alam town. At just 100LE per person per night, Deep South is a great option for a low-maintenance stay by the sea.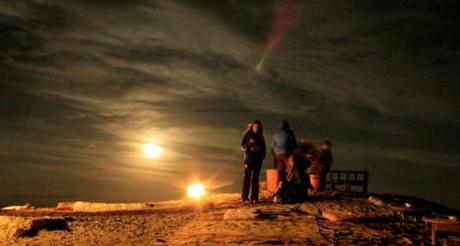 Relaxing under the moonlight at Deep South camp – what an incredible view!
The area of Marsa Alam has so much to offer in terms of beautiful natural landscape, kind and hospitable people and exciting outdoor activities. The only downside is that you will need a car to enjoy all the different spots; as they are all quite far apart. Port Ghalib makes sense if you prefer comfort and ease over low-maintenance camps like Deep South, but you will pay a fortune in transportation to explore the area.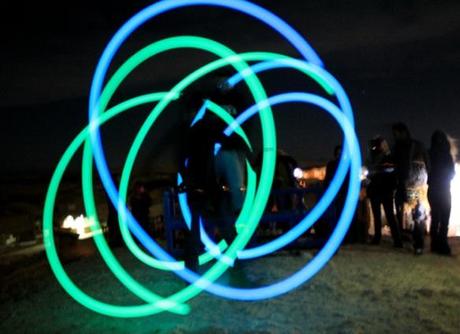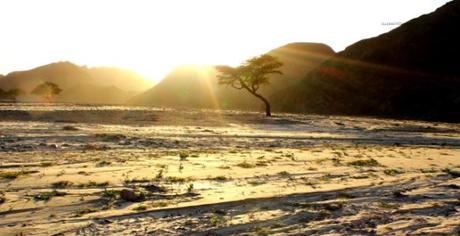 Just one of the many valleys along the road between Port Ghalib and Marsa Alam – makes for an incredible off-road trip