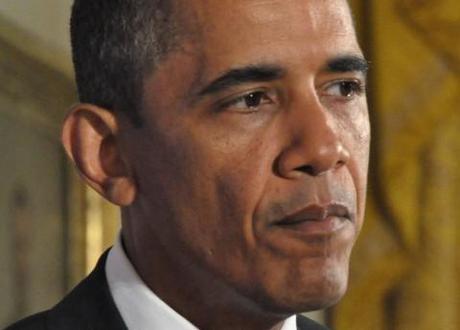 US President Barack Obama. Photo credit: Geoff Livingston
It's well known that President Barack Obama has a battle on his hands to win re-election. But he's sure not without some passionate supporters. Like Obama Guy. Who's Obama Guy I hear you say? Well Obama Guy is a musical artist whose real name is Justin Brown who is quite possibly President Obama's biggest fan ever. He's put together a video spelling out his undying love for 'Barry' which has amused many and gone viral. It's raced to over 100,000 views on YouTube.
In the video, Brown admits his affection for the president, leaving him voicemails and shooting hoops with a cardboard cutout of Obama. "I can't wait for my soulmate, Barry you're the finest candidate," sings Brown. Brown drops several references to Obama's gay rights record, including the repeal of Don't Ask, Don't Tell and his support of gay marriage, noted Mashable.