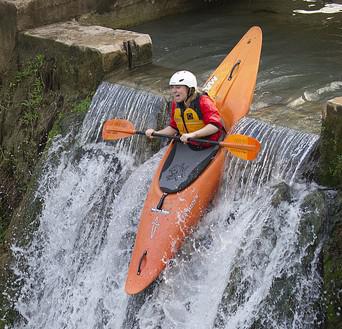 A kayaker kayaks down a waterfall. Photo credit: DVIDSHUB http://flic.kr/p/bkVL3L
American professional skateboarder, television and radio personality, actor and daredevil Bam Margera has done some pretty gnarly (and ill-advised) things in his time as part of MTV's Jackass crew. But, by his own admission, his latest daredevil stunt – dropping 100 foot down a waterfall in a tandem kayak – really does take the biscuit.
As you can see in the video below, Margera and professional kayaker Steve Fisher got out of the water safe and sound but, according to Margera's Twitter feed, he had to have an operation (hernia) to put right an injury sustained during the death-defying act.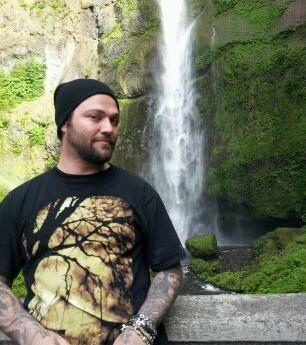 Bam Margera. Photo credit: Twitter