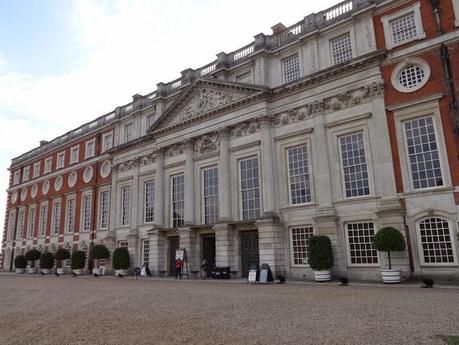 Last Friday we had the privilege to be part of the VIP experience at Hampton Court Palace music festival. Sipping champagne and drinking fine wines whilst enjoying a gourmet meal in such fine surroundings of the state apartments at Hampton Court Palace – life really can't get much better. All this topped off with a first class concert watching and dancing in front of your seats to the retro talents of Jason Donavon and Rick Astley – yes together forever for one night. Never going to give this up!
Here are 5 things to do at this VIP experience which I thoroughly reccomend. Enjoy the gardens of the palace before hand 
The gardens of Hampton Court Palace open at 5.30 to welcome guests with their picnics and obligatory rugs. The grounds are beautiful with fountains, perfectly shaped trees and a sense of space. There is a bar and other eateries if you wanted to arrive early to soak in the atmosphere before the VIP experience begins. I would probably however just bring a couple of miniature bottles of champagne from the nearby Marks and Spencer's to enjoy on a bench overlooking the flower gardens. There will however be plenty of drink later.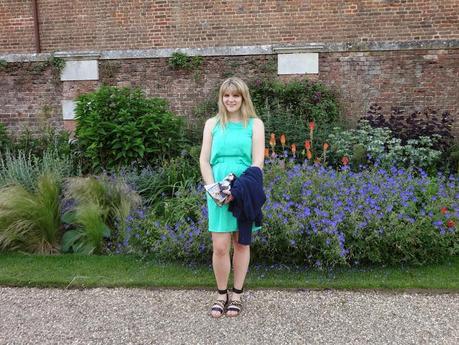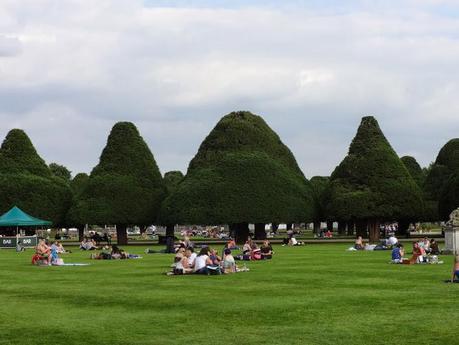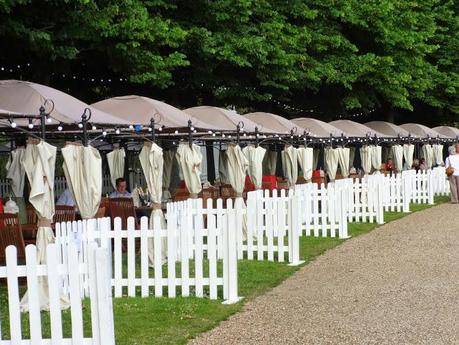 Take in painting on the walk to the state apartments
At 6.30 the VIP experience begins and you will be taken through several courtyards and then up some beautiful stairs, through a gallery to the state apartments. In this somewhat small but luxurious room you will be served Moet and Chandon champagne and elaborate, well finished canapés. Make sure that you take full advantage of these as these are excellent and very much your entrée.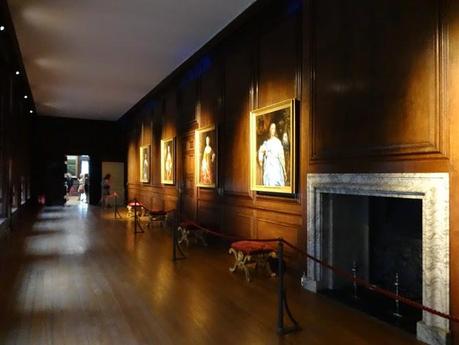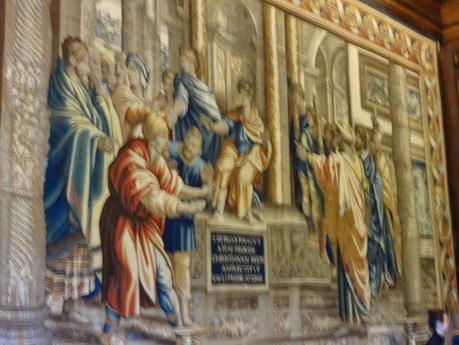 Find your place, eat and let the conversation start
The room contained three tables, a table for ten, nine and seven. You will be given a table number, so simply sit down and wait for the fine wines to begin – and these were excellent wines! You will have a chance to talk to the rest of the table. We were surprised that the rest of our table had traveled so far to see Rick Astley and Jason Donavan. A couple with their daughter had traveled from Glasgow and two professional city girls had flown in from Istanbul. I asked why they had come and apparently they were die-hard fans of Rick Astley. The food was excellent and we chose the lamb. Dessert for everyone was elderflower Eton mess and a cheese selection with chutneys. Coffee was also served afterwards with a chocolate.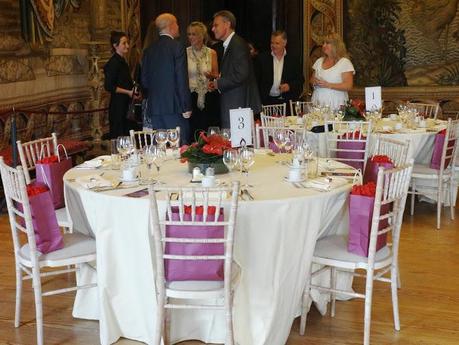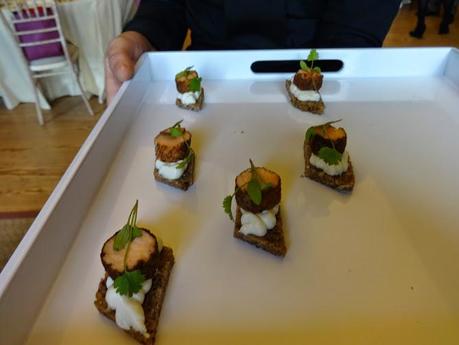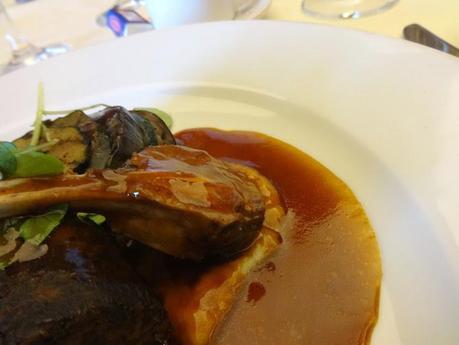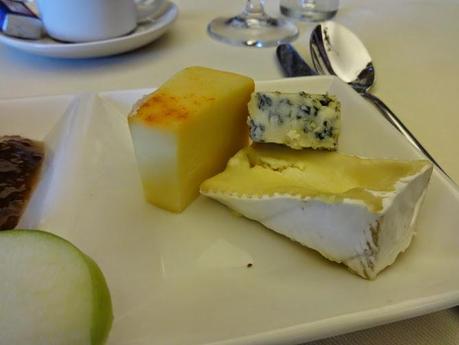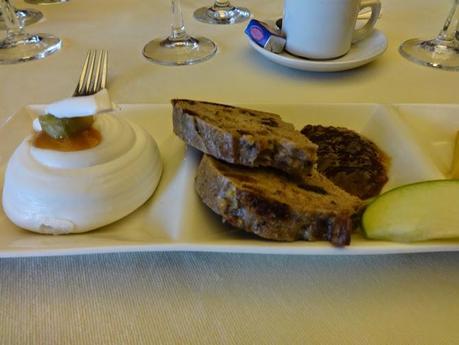 Dive into the Goody Bag
On each seat rested a luxury looking goody bag. In fact it contained a soft red blanket – presumably to keep your legs warm as the cooler air breezes , a CD of either Jason or Rick and a bottle of water (to soak up the alcohol). I maybe would have expected a box of chocolates and something a bit more than this but didn't think about it too much
Wait to be taken to your seats and enjoy the music. I
I wasn't too sure what to expect here but the concert is actually held in one of the courtyards of Hampton Court Palace. This is done well with a large professional stage and tiered stadium seating. The lighting is superb showing the palace off beautifully. The sound was excellent and Jason and Rick did the event proud. What struck me was the atmosphere. People had gone there to really enjoy themselves. I must remember my 'I love Rick' T shirt next time! So if you want excellent food, to feel special and have a different evening in historic soundings then I would recommend the VIP experience at Hampton Court Palace music festival.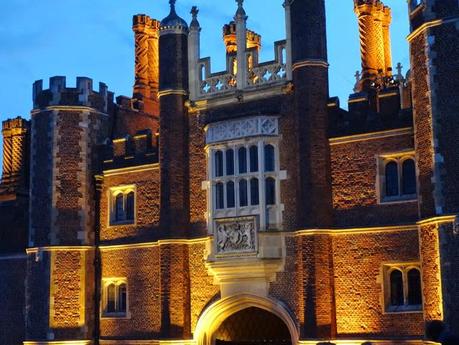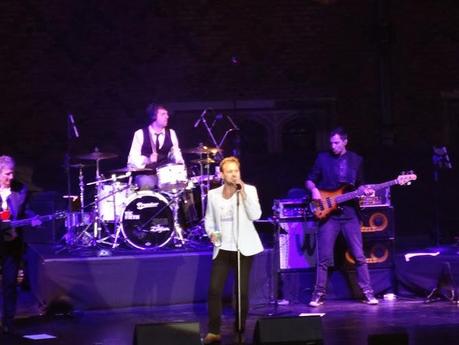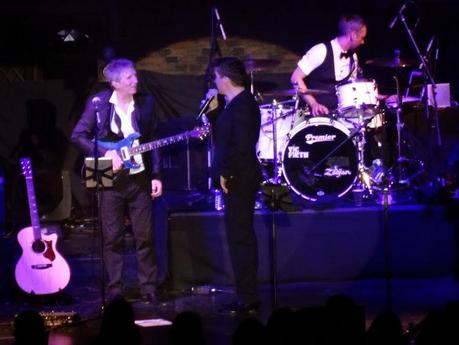 Five final points
Yes the tickets are expensive (about three hundred pounds each) but a perfect way to experience the festival in style.
Really good food but make sure you arrive at the beginning to take full advantage of the champagne and canapé's.
You will be given the choice of a covered or uncovered seats. Go for the covered as if it rains then at least you can keep dry.
Think about your transport home. The last train back to London's waterloo is 11.24 so you if you have come from this direction then be careful. Taxis are quite cheap and I would recommend Parker car services.
During the meal time your toilet visitation. There are no dedicated toilets for VIP guests so make sure you go in good time. In fact the toilets get so busy that the ladies where using the gents uncontrollably.
If you have an event or experience you would like me to attend then please e-mail using [email protected]. Thanks for reading. David Ridings






by