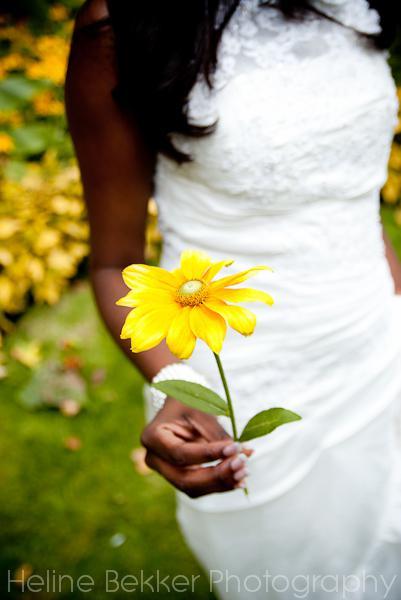 I LOVE this picture of Denise holding a sunflower
It's easy to see why vintage inspired weddings are so popular. There's something about vintage decor and accessories – like delving into an old treasure chest, finding beautiful sparkly things which aren't just beautiful but have histories and memories of their own. I think that's why vintage weddings have such an appeal, and Denise and Luca's wedding really captured the essence of vintage for me.
Wedding photographer Heline Bekker submitted these beautiful images, taken at Covent Garden's Kingsley Hotel (for the bridal preparations), then St Peter's Italian Church and at the wedding reception at Brown's Luxury Hotel in London. Bride Denise is gorgeous in her halterneck wedding dress and birdcage veil, and Luca's chocolate brown suit with a classic pink rose buttonhole fit the vintage styling of their day so perfectly.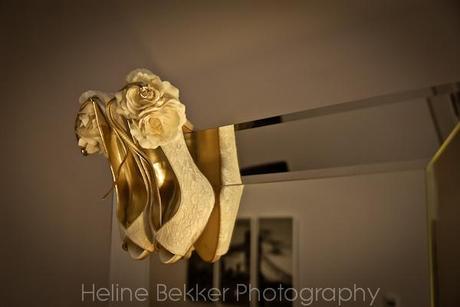 Denise's wedding shoes - I love the golden colour and the flower embellishments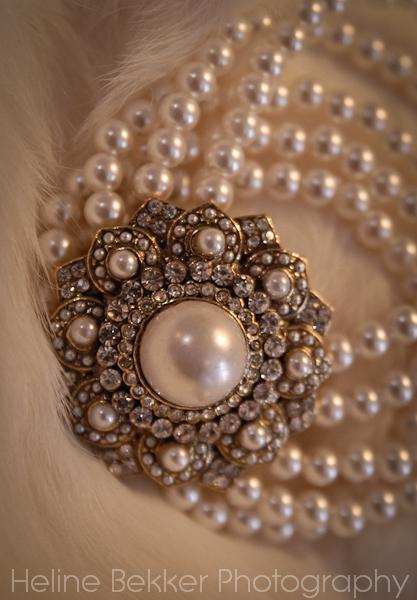 A beautiful vintage inspired wedding bracelet with pearls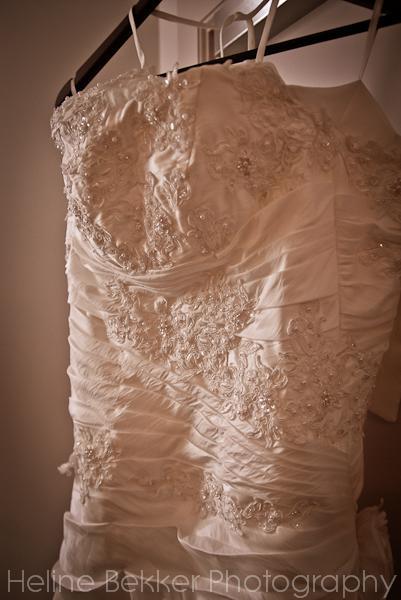 ... and the wedding dress, covered in flower patterns, pearls and twinkling crystals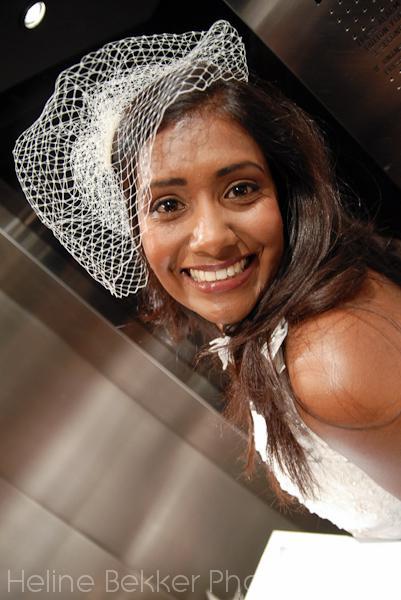 Denise is a natural beauty isn't she!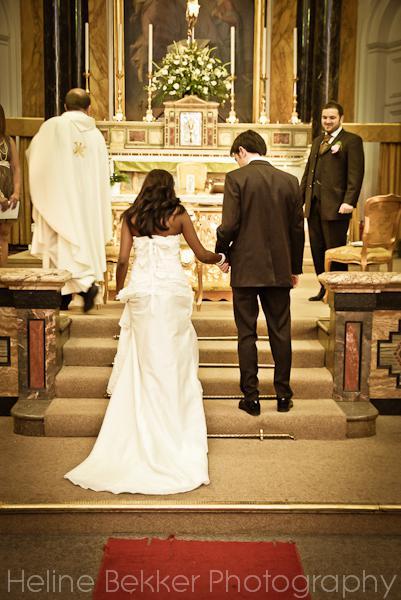 Inside St Peter's Italian Church, London
St Peter's Italian Church is an incredible building: light and bright inside, in the style of Italian churches, it was built and consecrated in 1863 for the Italian community in London – and feels like a home from home. It's also a stunning and very individual church to get married in.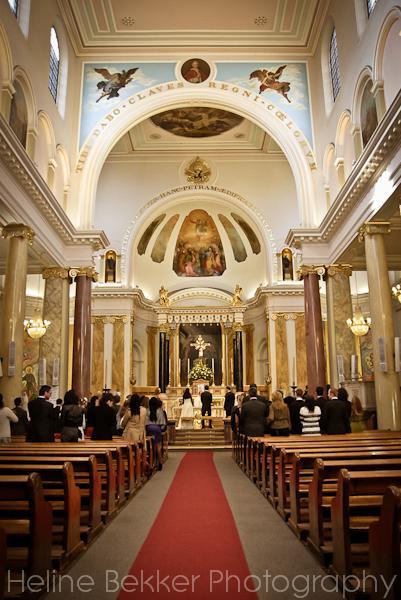 A beautiful wedding venue - St Peter's Italian Church was built in the mid nineteenth century for London's growing Italian population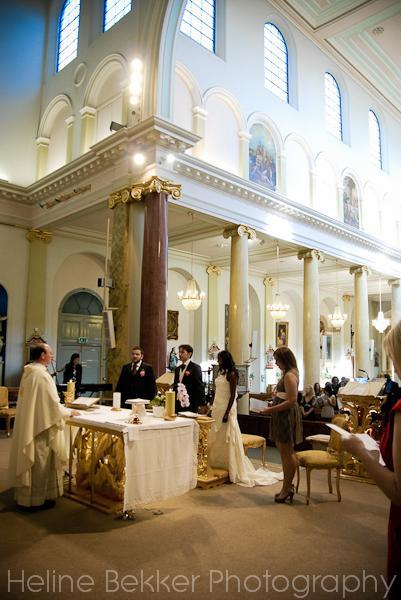 The wedding ceremony: the light in the church is simply lovely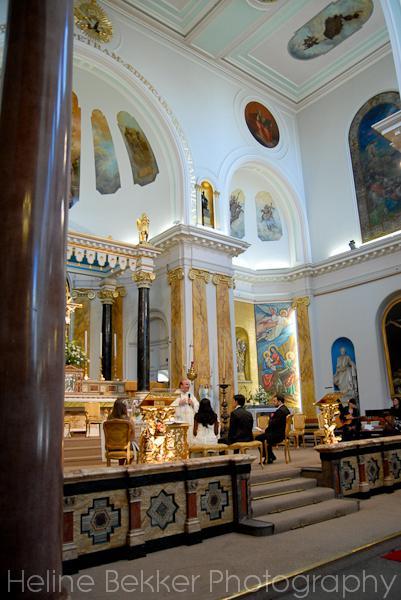 A grand and different church for a wedding: the frescoes and gilding are so light and calming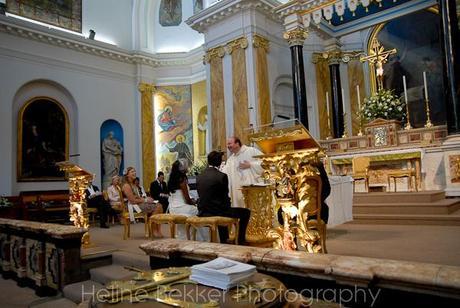 Marble, gold, paintings and a giggling vicar: a grand setting for a lovely service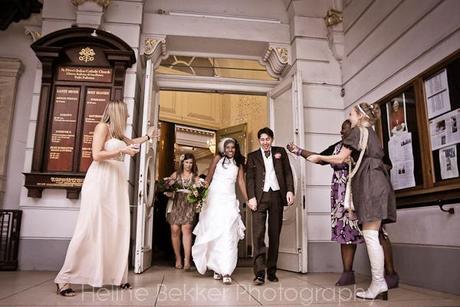 Denise and Luca leaving St Peter's - married!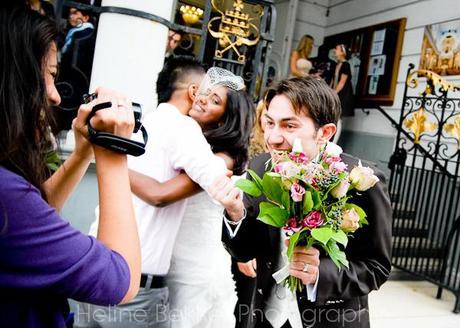 I love Luca's face here - pure triumph! Denise spots him and smiles... a fab photo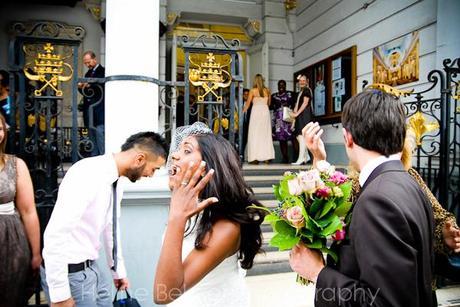 "We got married!"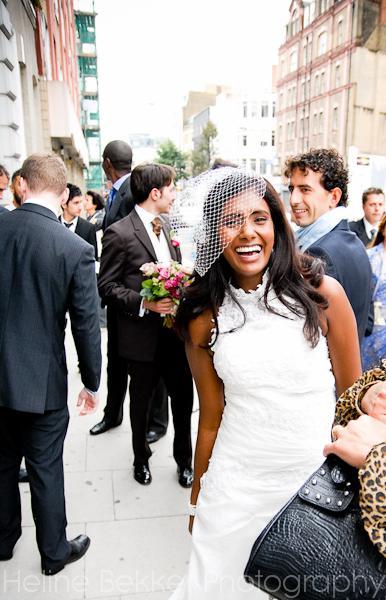 Denise looks so happy - and so pretty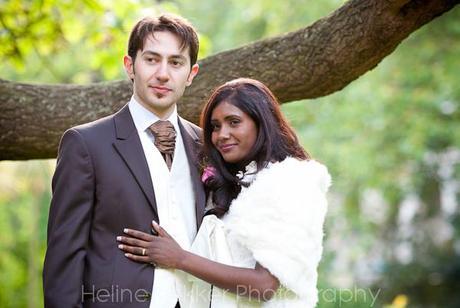 Time for the portraits of Luca and Denise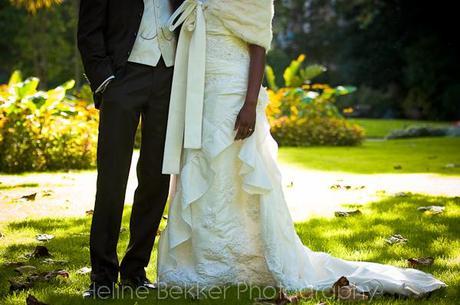 A contemporary shot with glowing sunshine (remember sunshine?!)
I love Denise's dress – the big ruffles just around the edges are gorgeous – making a statement in such an elegant way. And that lovely sash ribbon from her fur shrug is sumptuous and different.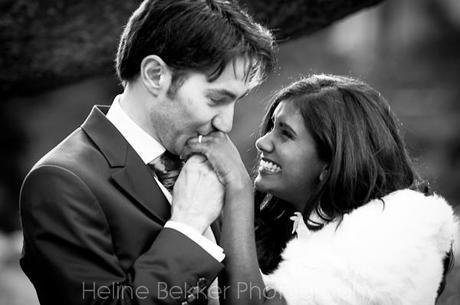 Oodles of romance - this is so sweet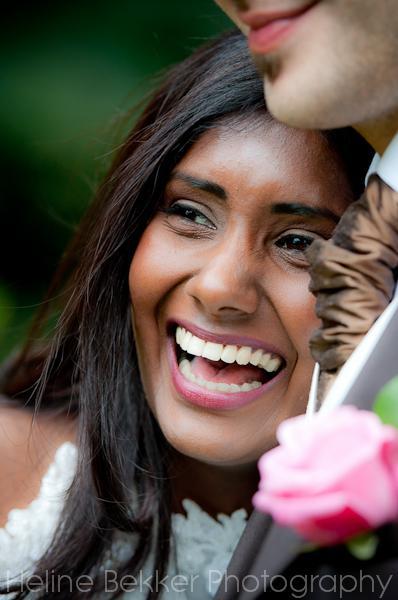 A beautiful close up of Denise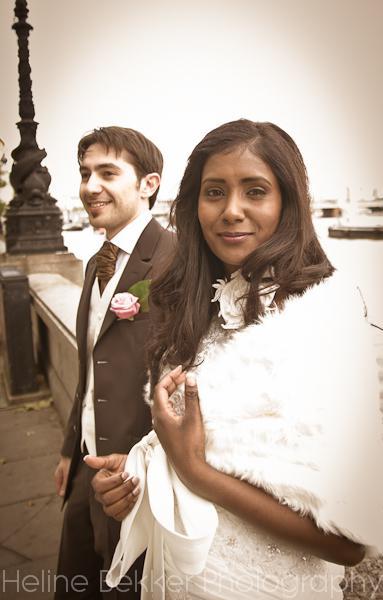 Vintage style photography for a vintage inspired bride and groom
Denise and Luca walked along by the Thames and had some beautiful portrait photos taken on the way.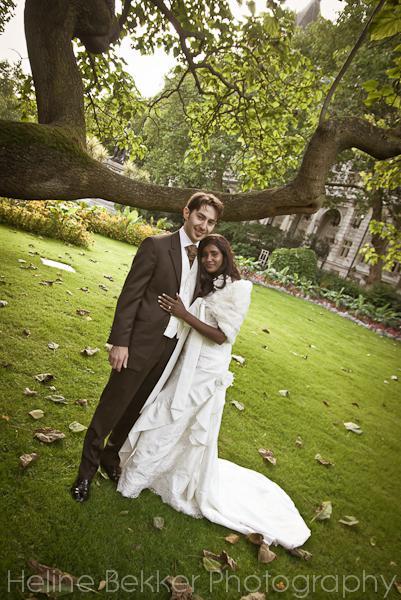 More portraits - this time in gardens that could be miles away from the centre of London!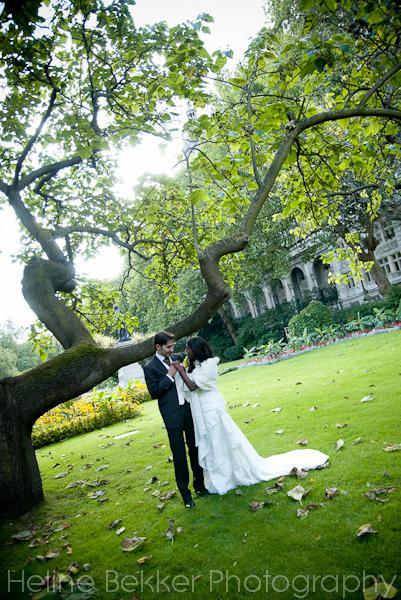 Luca and Denise - bride and groom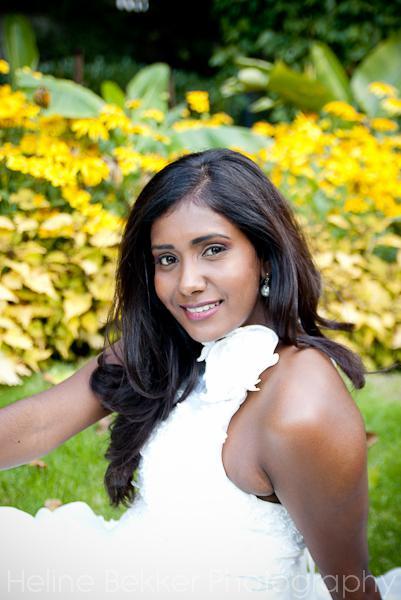 A pretty portrait of Denise in her halterneck wedding dress - looking glamorous and beautiful
Vintage wedding details to inspire you!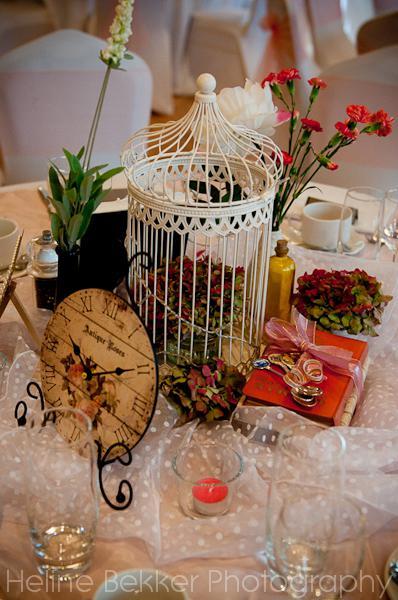 Vintage London wedding tables
I love all the details of this wedding day – vintage-inspired and lavish – here the clock with roman numerals and faded rose illustration is the star of the show – the birdcage and hydrangeas add rich colour.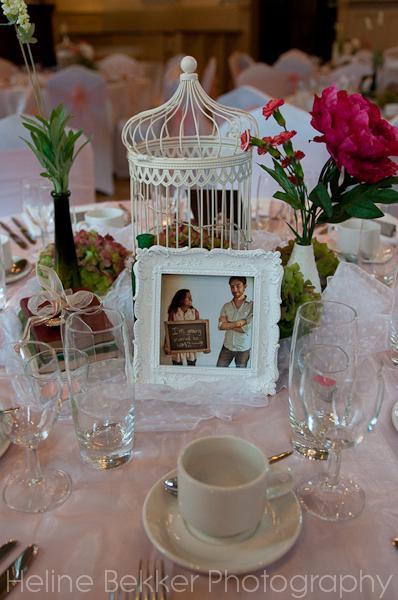 Vintage London wedding tables
Tables at Denise and Luca's wedding – I love the photo in a vintage style white frame, which I'm guessing is from their engagement shoot.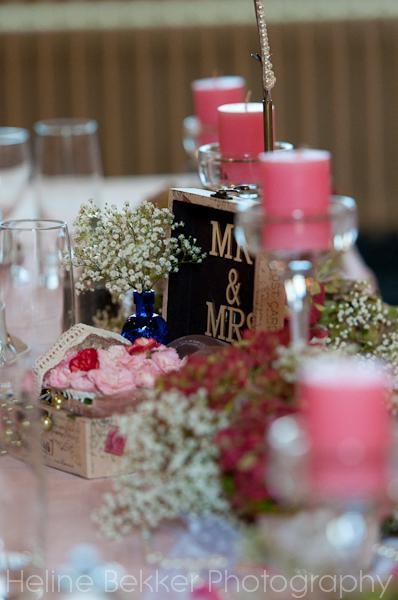 Vintage London wedding tables
More vintage inspired wedding table decorations: rich pink candles to match Luca's buttonhole rose and more of those gorgeous hydrangeas (and what's the white flower called, people?! Help!)… surround a Mr & Mrs sign in the middle.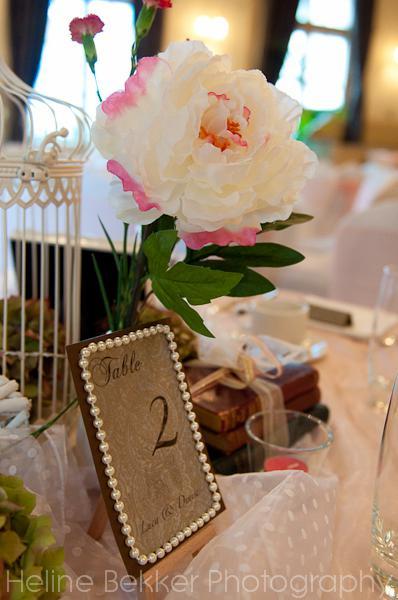 Vintage London wedding tables
Table numbers on soft brown shades and decorated with a string of pearls. These are gorgeous and fun to make if you're a bit crafty: strings of pearls and scrapbook papers from Hobbycraft are all you need. I love the pile of vintage books tied with ribbon here too, and the big, blousy flower – fab!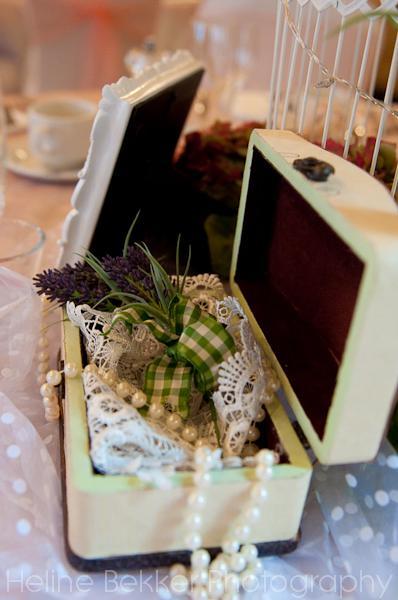 Vintage London wedding tables
Vintage is all about what you can find in little shops and online… eclectic collections of pretty things can all add up to make a gorgeous table centrepiece. Here little jewellery boxes with pearls, lace and ribbon create an almost theatrical little scene.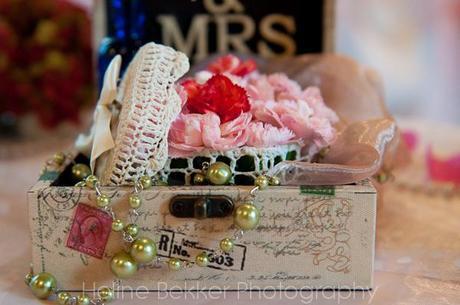 Vintage London wedding tables
A jewellery box with an old fashioned postcard / handwriting print, strings of pearl beads and fresh pink flowers make a lovely display.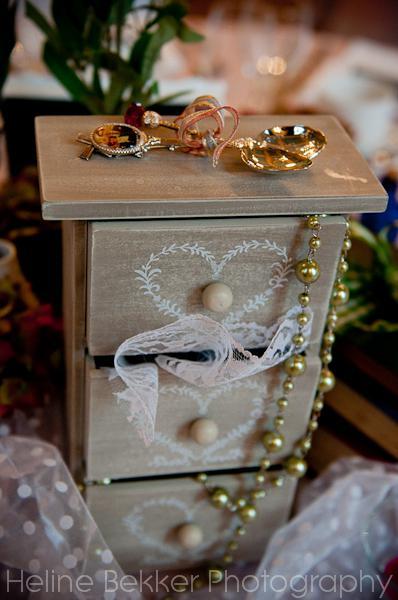 Vintage London wedding tables
Little trinkets, handmade jewellery boxes and arty crafty pieces work beautifully together in a vintage wedding theme. Look for sparkles, lace, and anything that will help create a treasure trove like Denise has done here. I love it!
Thank you to Heline Bekker for submitting these beautiful wedding images.
There are many more images on Heline Bekker's blog here: Vintage inspired London wedding. Her official wedding photography website is at www.helinebekker.co.uk.
Heline credits Liesl Cheney for helping out with the photography and detail shots at Denise and Luca's wedding, so I will mention Liesl here too.