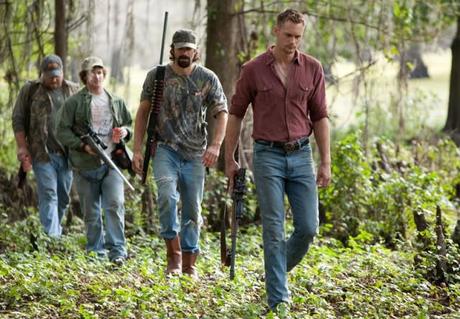 Alexander Skarsgård fans have been waiting for a clip of our favorite Swede in his upcoming film 'Straw Dogs' and the wait is over!  The movie is a remake of the 1971 film of the same name which starred Dustin Hoffman, which created a lot of buzz for its controversial rape scene and violent ending. 
David and Amy Sumner (James Marsden and Kate Bosworth), a Hollywood screenwriter and his actress wife, return to her small hometown in the deep South to prepare the family home for sale after her father's death.  Once there, tensions build in their marriage and old conflicts re-emerge with the locals, including Amy's ex-boyfriend Charlie (Alexander Skarsgård), leading to a violent confrontation.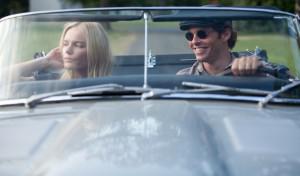 In the trailer posted below, we see Skarsgård once again playing a bad guy although he does it so well!  Let us know in the comment section below what you think of the trailer and if you plan to see the film when it hits theaters on September 16, 2011. 
We would like to thank Elizabeth Jeong at Sony Pictures Digital Marketing for sending us this submission.  Truebloodfansource.com is always looking for news to post so if you have any tips, suggestions or articles you would like to see on our site, click here to contact us.
Source: Sony Pictures Digital Marketing
Photo Credit: Sony Pictures
Video Credit: Youtube.com – Sony Pictures