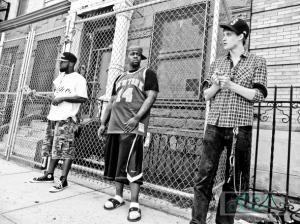 Peace to all Lifers and Jets alike! Here are the visuals for HEADBAND, produced
by Smoke Trix. The video features emcees Skinny, Smoke DZA and Laelo and was
shot by International Awol in Harlem NY. The track can be found on Skinny's
upcoming project, Smoke Kings and also on Laelo's, Life in High
Definition dropping this winter. Enjoy!
MP3:  http://www.divshare.com/download/15785708-590
Follow…@SkinnyDMV
@SmokeDZA
@LaeloSmokesGood
@Intl_AWoL