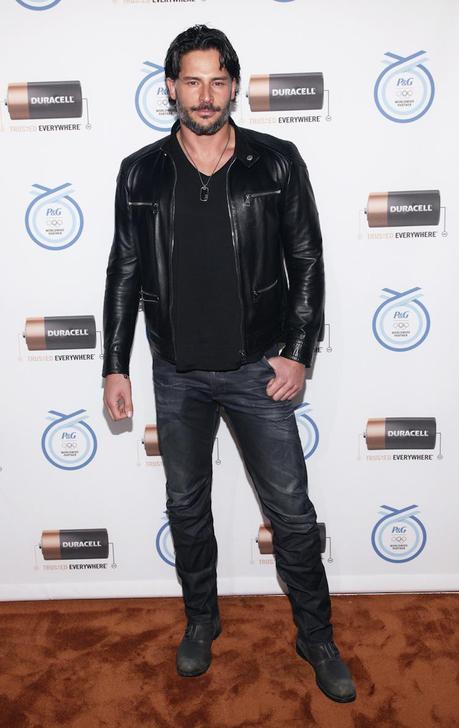 To make the steadily approaching premiere of True Blood's fifth season even more exciting, Joe Manganiello dishes on what a large part Alcide Herveaux will play in the first six episodes. Gushing about a large character expansion, he says he's worked more on Season 5 than he has in any of the prior seasons, stating that:
"The writers have given me some amazing stuff to play around with."
Manganiello also mentions that Alcide's actions will go much further than the character portrayal of Alcide in Charlaine Harris's Sookie Stackhouse novels, both when it comes to action, and romance.
As for his personal life, this werewolf stud is on the prowl! After a devastating split from his fiancée Audra Marie in September 2011, the 35-year-old remains hopeful. Referring to the dating scene as "fun" and "exciting," he's enjoying taking his time, however, he's ready to settle down should the "right situation" come along. He says he does want to be married with kids someday, but he's waiting for the right woman. We wish him the best of luck finding the lucky girl!
Check out the video interview below, and let us know what you think!
Source: ETOnline.com
Photo Credit:Hollywood.com