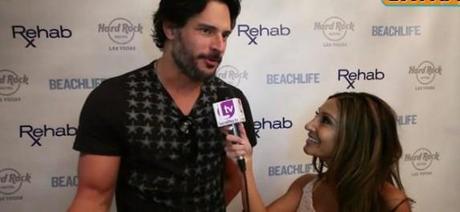 Yesterday, I posted photos of Joe Manganiello (Alcide Herveaux) at the Hard Rock Hotel in Las Vegas on Sunday and now I have video! Joe spoke with Extra about all of the stunts he's had to do on True Blood this season with the show's new stunt coordinator. He also discussed working with his fellow cast mates on his upcoming movie Magic Mike which is in theaters June 29th! Watch:
Source: Extra TV.com- "Video! Joe Manganiello Talks 'Magic' and 'Blood' at the Hard Rock"
Image/Video Credit: Warner Bros.