ChristianNews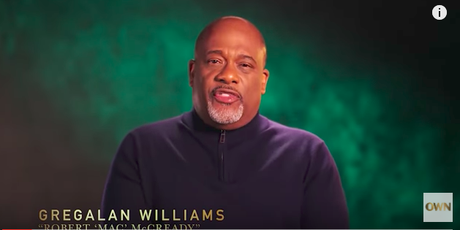 OWN has released a more detailed video of actor Gregalan Williams explaining the emotional toll of playing a pedophile on Greenleaf. 
In the video Williams explains how when he processed that Mac was going to die, he was in his car, and he felt the weight of "this guy" lifting off of him. The actor goes on to share that he didn't understand what was going on, that it felt like "throwing up" as the tears continued to roll down his face, he had to pull his car over.
Gregalan even shares that when he would encounter fans in the street, and they would want to take pictures, that he didn't get too close.
"Because Mac's a creep, and you want to make sure that people understand that  you're not a creep," the actor says in the video.
Check it out: