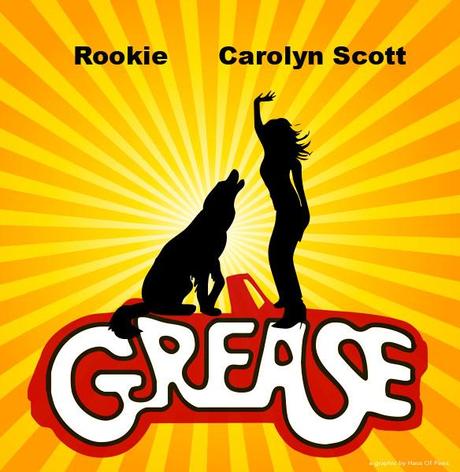 Carolyn Scott and Rookie dances to the sound of Grease | an illustration by Haus Of Paws

Dog shows have come a long way since the early day's of Crufts compared to today's Purina Pro Plan Incredible Dog Challenge. Let's travel back to the year 2006 when Carolyn Scott and her dog Rookie helped popularize canine freestyle with a very special video tribute that has brought tears of joy for many who viewed it.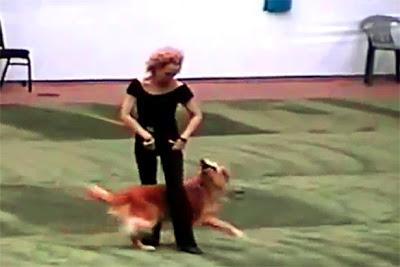 Carolyn Scott and Rookie does freestyle to the music of Grease | YouTube
What you are about to see is a famous farewell video featuring Carolyn Scott and her 14 year-old Golden Retriever Rookie performing a type of dog dancing that goes back to 2006. The routine is set to the music from the 1978 film Grease's featuring the song "You're the One That I Want."
What makes this video so extraordinarily unique is the magical chemistry we see between Ms. Scott and Rookie. The moment Rookie steps on stage and the music begins, we are invited into an intimate world where the bond of a dog and his owner is sacred. 
This video is considered a classic in Musical Dog training. Ms. Scott is considered one of the top canine freestyle performers in the industry and has been a member of the
MDSA
(The Musical Dog Sport Association), an organization with a mission to "advance the sport of canine freestyle and to share the joy of the canine/human bond achieved through positive training, enhanced by the artistry of music and choreography."
VIDEO: Carolyn Scott dances with Rookie to the music of Grease