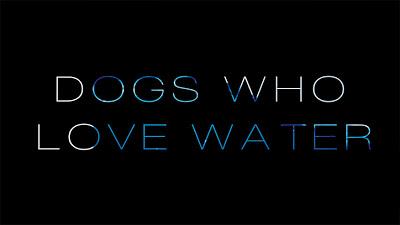 Most dogs love water, they soak it up, take a bath in it and of course drink it up. Whether it is a Chihuahua, Chow Chow, Bulldog or Corgi, most pet owners will agree that dogs love water! As summer is coming to a close, let us celebrate 27 of the cutest dogs who love to interact with nature's most precious resource: water!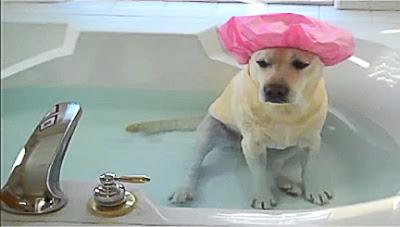 This dog takes a bath with a shower cap for added safety - dont' slip! | YouTube
Calgon Take me Away! 
Can you tell this pooch is enjoying a relaxing bath? Notice the shower cap for added safety, not to mention no more wet ears!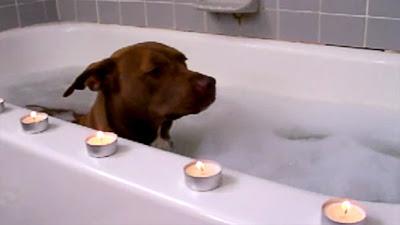 How to create a dog spa at home - with candles! | YouTube

Doggie SPA
Candles are the latest rage in taking a bath and this dog knows it! With just the right amount of suds and a warm tub of water, this pooch will come out refreshed and ready to play!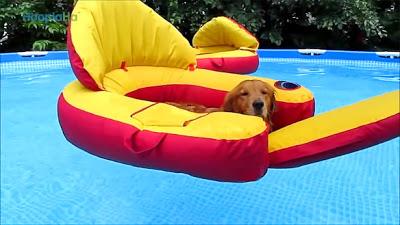 This Golden Retriever has got the idea - pool float! | YouTube

Poolside Resort
Swimming in a pool during a hot summer's day is one of the best ways for a dog to cool off. This pooch has decided to take it way easy and lie on a pool float, what a life!
VIDEO: See more Dogs who love to be around water!