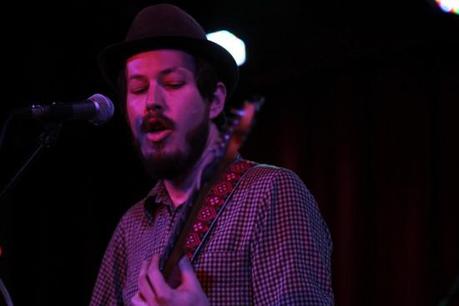 This past Sunday, Vetiver (@vetiver) fans packed The Bell House in Gowanus, Brooklyn for an intimate set from the San Francisco band.  It was my first time seeing them, and, while their musicianship was on full display, I couldn't help but feel slightly disappointed by the overall pace of the show.  Andy Cabic's distinct vocals and Hindman's tight guitar playing, though, were truly sounds to behold.
Opening the evening was Meg Baird, followed by the always amazing Yellowbirds, a band that has yet to receive the sort of attention they deserve.  Led by charming melodies from frontman Sam Cohen, Yellowbirds retro-inspired tunes are primed for a much larger audience.
Big ups to the party animals in the front smoking out the venue.

View Photo Album

View Photo Album