the tardiness of this update is all my fault.
I was obsessively checking back on the Veterans Today website for the latest Susan Lindauer revelation, then I got distracted by other news and she's had TWO updates since:
click the title of each (below) to read the whole articles.
New York Times Complicit in 9/11?
By
Susan Lindauer
, 9/11 Whistleblower and Former U.S. Asset covering Iraq and Libya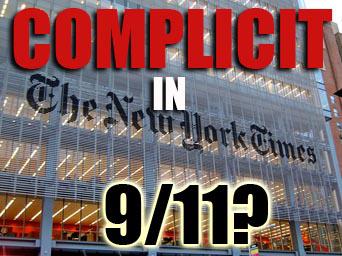 9/11 denialists like to swear smugly that the official 9/11 story must be true, because the government could never keep such an important secret without getting caught. Somebody would spill the beans, right? In fact, a number of us tried. Media watchers should savvy up, as the air waves get blitzed this weekend with 9/11 memorials. If the corporate media had done its job as a watch dog, the world would have got an earful reliable intelligence sources debunking the official 9/11 story
.
Unhappily, the corporate media has been a co-conspirator in the 9/11 Cover Up from day one. They have actively abetted the government with its dirty work. Say a truth teller got arrested on the Patriot Act—like me— and locked in prison on a military base, while the public debate raged over 9/11 and Iraq without access to knowledgeable sources.
The government could rely on corporate media to squash the story, while the Justice Department fought my demands for a trial, playing every dirty trick in the book to stop a New York jury from hearing testimony about 9/11 and Iraq.....
Emperor George and the Lost War in Iraq
By Susan Lindauer, former U.S. back channel to Iraq and the second non-Arab American arrested on the Patriot Act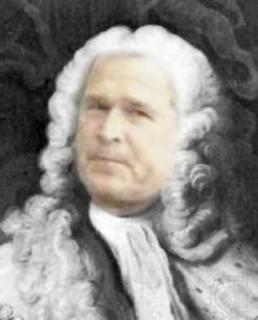 Once upon a time there was a President named George who wanted to be Emperor. (Not a bad idea. He was a lousy President. He really needed a different job.)
President George had traveled to Mexico—once. So he figured the whole world was pretty much like Texas. He thought about it for, oh, five minutes. What he needed was a country far, far away to invade. Surely those foreigners would be charmed by his folksy swagger (being more primitive and all). They'd appreciate him more than those Gosh Darn Americans, who had awfully high expectations of a President. Why, he imagined these foreigners would bow and scrape and wow over his every golf shot.
So he pulled out a map. And he saw Iraq— with a "Q." And he asked one of his ministers what he'd heard about this place. The minister's eyes got bright: "Ohhh," he said. "Iraq's got oil and pipelines. We could make some serious profits if we grabbed Baghdad, and tossed its rulers in the trash can of history."
Well, if there was one thing President George understood, it was oil profits. That's what paid for those Black Helicopters ferrying rich folks to private parties in Houston. Absolutely everybody who was anybody had a helo-pad on their ranch. So when George heard about Iraq's oil, he saw his destiny. He would be Emperor of the World from Texas to Baghdad......