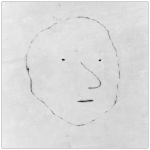 Verse Us
- Poems I write: haiku, senryu, mesostics, free verse, random word constructions, I might even use rhyme or meter once and a while.  
Missing

Get Each Week's
Verse Us
in your email box
First Name:
Last Name:
Email address:
In addition to a monthly email you can also subscribe to the following weekly series:
One Minute Meditations
Tiny Drops (Photography series)
Compass Songs (My Favorite Poems)
Dialectic Two-Step
Modern Koans (interesting questions)
Sunday Morning Coming Down (Music Videos)
Relics (Timeless Republished Articles)
Say What?
Quotes
Verse Us (Poems I Write)

The post Verse Us – Missing – A Poem appeared on Andrew Furst.