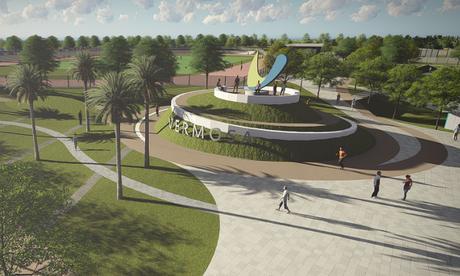 Ayala Land continues to redefine suburban living through Vermosa — a master planned community that thrives in fueling one's passion for a healthy and active lifestyle. With over 700-hectares, Vermosa is currently the fourth largest mixed-use estate of Ayala Land Inc. It will be home to 6,000 households that highlight the diverse living options with the presence of four of ALI's residential brands – Ayala Land Premier, Alveo, Avida and Amaia. To complement the diverse lifestyles each brand offers, Vermosa is also set to debut the Vermosa Sports Hub.
Changing the Game: Healthy and Active Living with Vermosa Sports Hub
The Vermosa Sports Hub is set to rise as a premier destination for triathletes, sports enthusiasts, and individuals who want to pursue a healthy and active lifestyle. Designed specifically to offer a seamless integration of facilities and sports-related lifestyle elements, it's meant to be a complete destination designed specifically to provide an effective and complete training experience for athletes. Aside from the sports facilities, other components are also designed to promote healthy and active living. The mall will highlight health and sports merchants for retail, while bike lanes, jogging, and biking trails will be available all over Vermosa.
To back this up, the Vermosa Sports Hub will feature several groundbreaking firsts. It will be home to an Olympic-sized pool and an Oval Track follows International Association of Athletics Federations (IAAF) standards. To complete the development is a Sports Science Laboratory. "The Vermosa Sports Hub will be a perfect venue for professional triathletes and ordinary athletes who want to professionalize their training," shares Jay Teodoro, Estate Head of Vermosa.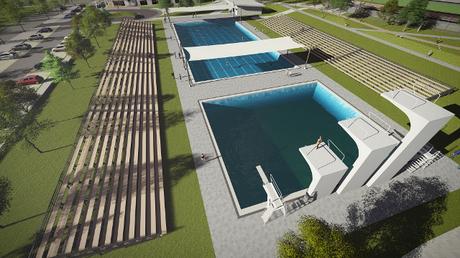 The Sante Fitness Lab
In partnership with Sante International, known as one of the fastest growing global providers of organic health and wellness products and services, Vermosa Sports Hub will be home to the a 800-square meter Sante Fitness Lab.
This partnership is geared towards creating an environment where people can hone their athletic skills, with a long-term objective of nurturing athletes who can be trained for international competitions, and in the future, bring home more medals and recognition for the country.
The facility will feature a strength and conditioning fitness facility, sports rehab areas, a dance studio, a spinning class area, bike shop and services, a nutrition and fitness café, VO2 max/lactate testing, plus conference and lecture rooms. All these go hand in hand in creating a space especially primed for the driven and the determined.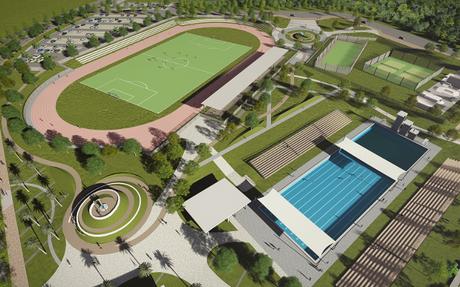 Verde + Mossa
Vermosa was coined from two Latin words, Verde and Mossa. "Verde", meaning green, references the lush environment within the healthy, sustainable, and suburban living concept of the estate. "Mossa," meaning movement, represents the active elements of the project. Combined, Vermosa represents a modern suburban community that promotes healthy and active living that stays true to its name.
With the goal of providing a premier training venue anchored on international standards, Vermosa Sports Hub is engineered to be a comprehensive one-stop training and lifestyle destination for everyone — whether you're a casual sports enthusiast seeking to indulge in a more active way of life, or a serious athlete in need of a venue that will support your dream.