Verisign named its two celebrity judges for its #InternetOfficial contest in celebration of the 30th anniversary of .Com.
The "Queen of QVC" Lori Greiner  and one of the stars of Shark Tank, joins Panel of Judges for the #InternetOfficial Contest along with Bill Rancic, who amoung his accomplishments was the winner of the first season of NBC's "The Apprentice.
These two celebrities join myself, Steve Manning, naming expert and CEO of naming firm Igor and Anita Campbell, is the Founder, CEO and Publisher of Small Business Trends, to round out the five judge panel.
If you're wondering,  while I knew there would be two celebrity judges on the panel, I had no idea of whom they would be until it was announced today.
I'm greatly honored to be one of the judges on this esteemed panel.
Here is the more information on the celebrity judges: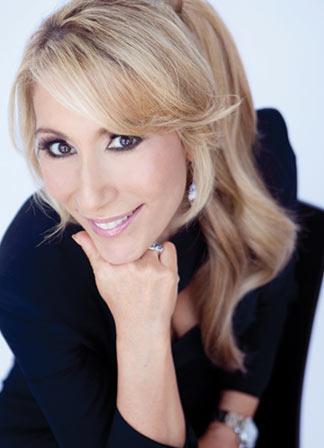 Lori truly embodies the spirit of this contest. She was able to cultivate her great business idea—an innovative earring organizer—into what is now a multi-million dollar international brand with hundreds of new products which she sells on QVC.com and at other retailers. Additionally, Lori has her own show on QVC called Clever & Unique Creations.
As part of the ABC hit show "Shark Tank," Lori invests in companies and helps turn dreams into a reality.
Lori says she can tell instantly if a product is a "hero or a zero," and this is clearly shown through her many thriving investments and success stories when it comes to newly launched items.
She has created more than 400 products and currently holds 120 U.S. and international patents.
She's a highly-quoted businesswoman, appearing in The New York Times, Forbes, Success Magazine, Entrepreneur, The Financial Times and many more.
Lori also entered the literary world with her first book on how to turn an idea into a million dollar reality, "Invent It, Sell It, Bank It!" which is a national best seller.
Lori's success can be attributed to her "shark" instincts and strong business sense. As an expert on conceptualizing, creating and bringing successful products to market, she brings unique expertise to the contest panel.
As we celebrate the first 30 years of .COM and the millions of brilliant businesses that have rocketed to success because of it, remember your one idea could take you places you have only dreamed of, just like the Queen of QVC. Get to know Lori at LoriGreiner.com and on Facebook, Twitter @LoriGreiner, and Instagram @lorigreinershark. While you're at it, be sure to enter our #InternetOfficial contest—register your new .COM domain name and enter it at VerisignInternetOfficial.com today!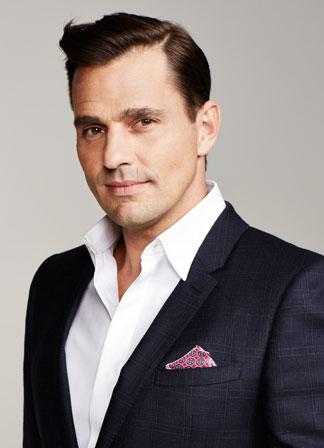 Businessman and motivational speaker Bill Rancic
You may recognize Bill as the winner of the first season of NBC's "The Apprentice."
Or maybe you recognize him from hosting "America Now," his reality series "